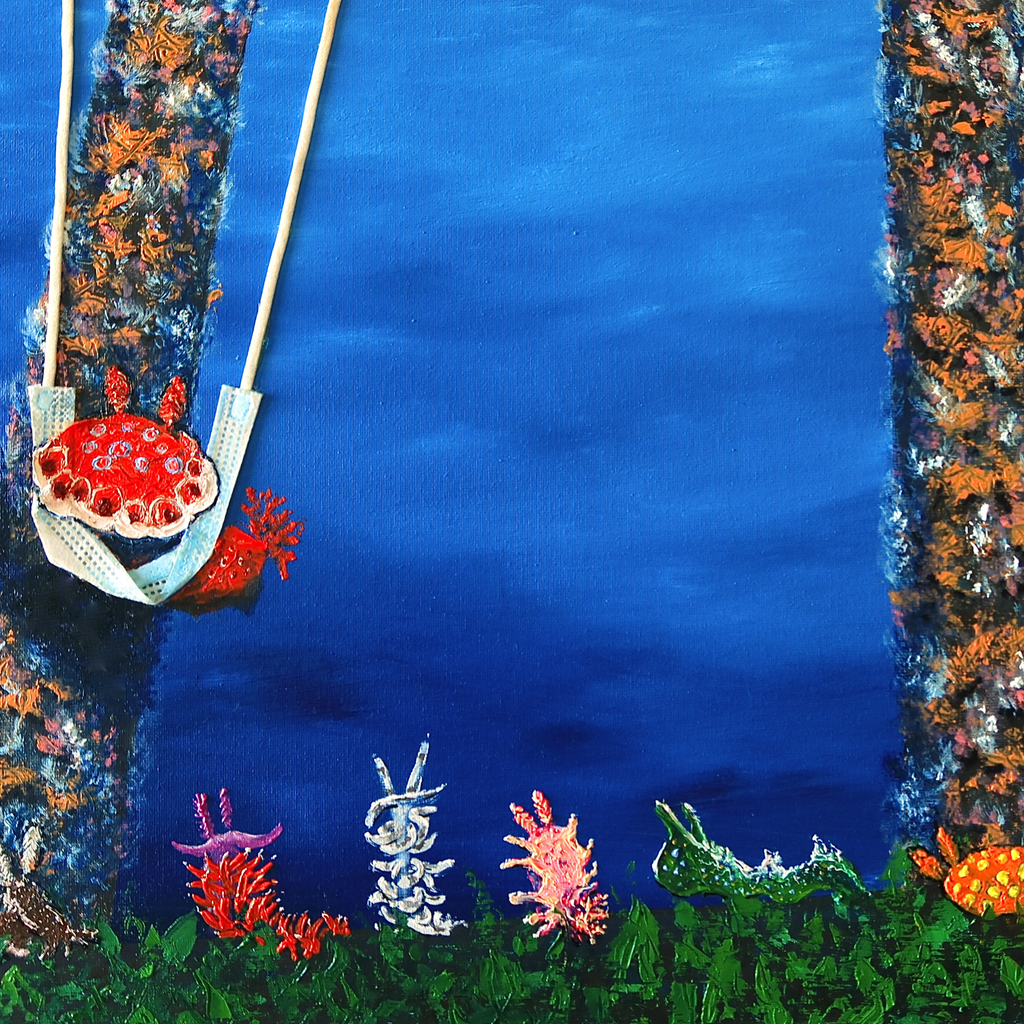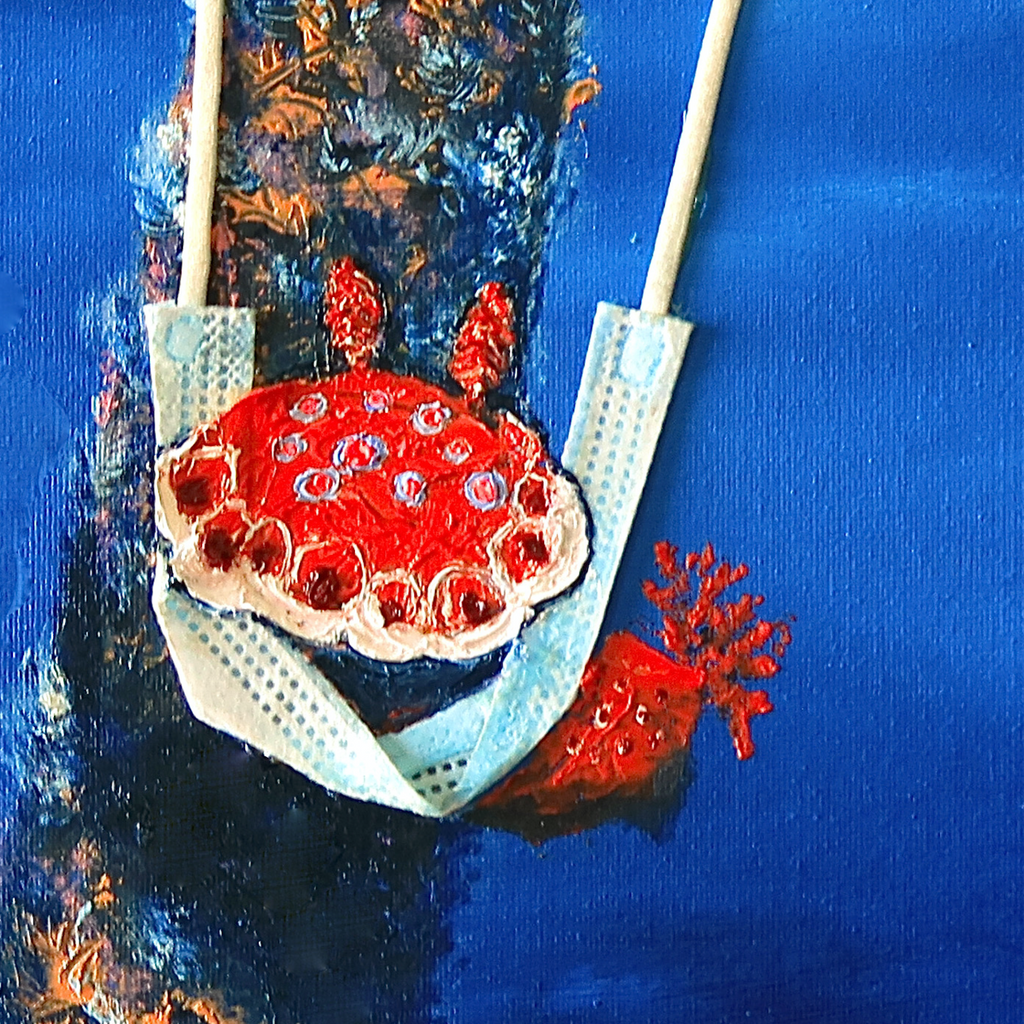 Taking Turns (2021) by Elizabeth Solich oil on canvas, mixed media. Face masks and other personal protective items should be placed in lidded bins, so they are disposed of correctly and don't just end up littering our planet. The correct way to dispose of a single-use mask is to cut off the strings and throw them away. Although they are not recyclable, they are better off in the trash than on the ground where they could get caught on or eaten by wildlife. Disposable masks are plastic products, that cannot be readily biodegraded but may fragment into smaller plastic particles, namely micro- and nanoplastics that widespread in ecosystems. The enormous production of disposable masks is on a similar scale as plastic bottles, which is estimated to be 43 billion per month.
Framed
Original NRAAA Artwork Certificate
Ready to hang
Shop SALA currently offers free shipping Australia wide. There is no minimum order criteria for free shipping. If an artwork is listed as 'Pickup Only' the artist will be in contact to arrange pickup after purchase. As Shop SALA is still in development and we look forward introducing international shipping in the future.
International shipping for this artwork can be arranged before purchase by enquiring with the artist.
Enquire Now
Close
Please fill out the form below to start the international shipping process. Our team will contact you to ensure that the artwork reaches you conveniently and safely.