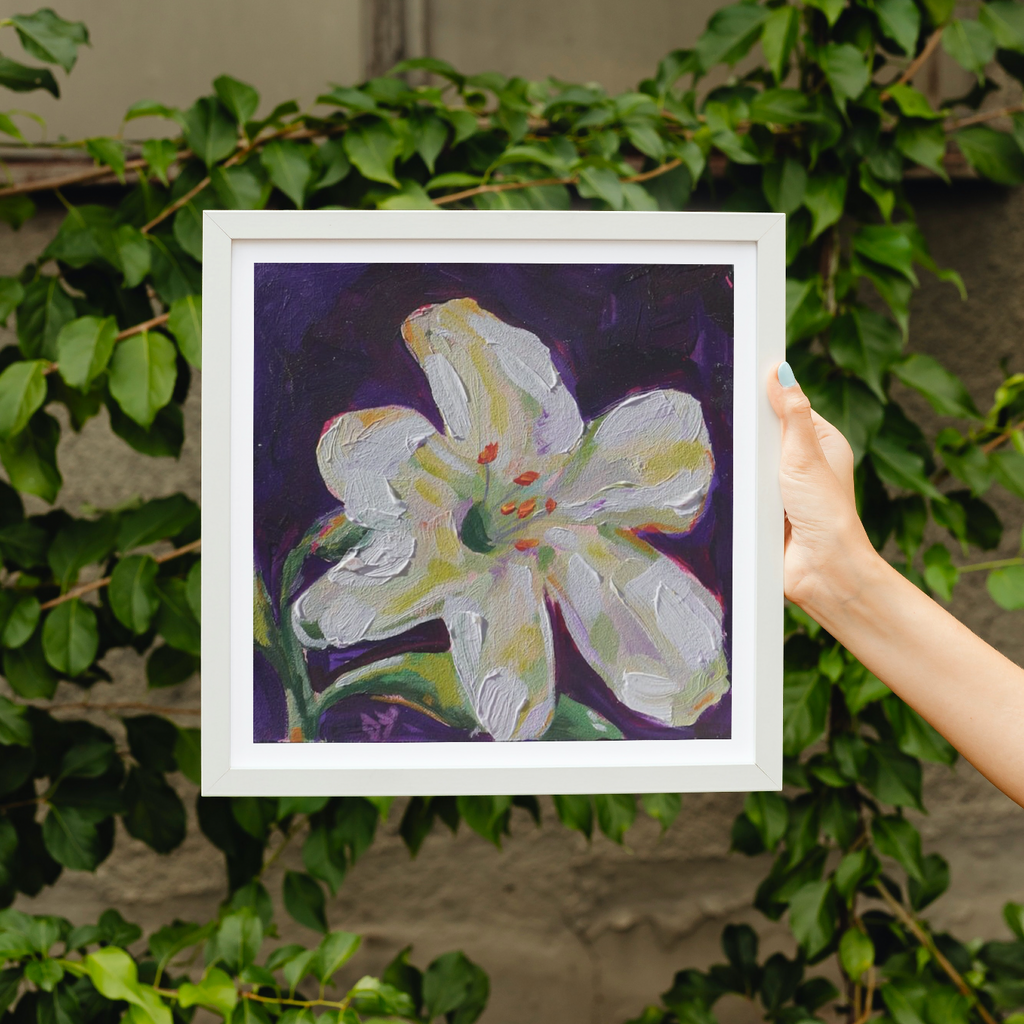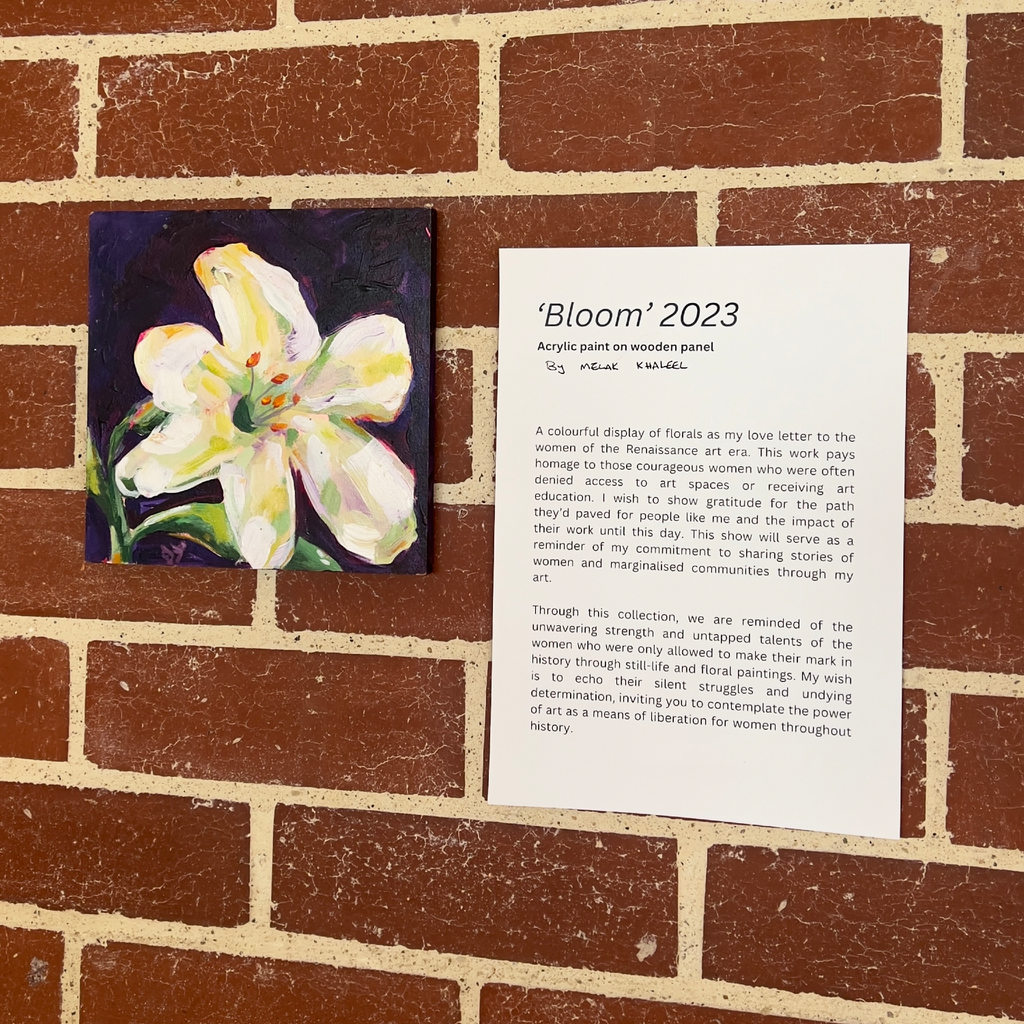 A colourful display of florals as my love letter to the women of the Renaissance art era. This work pays homage to those courageous women who were often denied access to art spaces or receiving art education. I wish to show gratitude for the path they'd paved for people like me and the impact of their work until this day. This show will serve as a reminder of my commitment to sharing stories of women and marginalised communities through my art. Through this collection, we are reminded of the unwavering strength and untapped talents of the women who were only allowed to make their mark in history through still-life and floral paintings. My wish is to echo their silent struggles and undying determination, inviting you to contemplate the power of art as a means of liberation for women throughout history. Original painting: 20x20cm acrylic paint & resin sealer on wooden board. Art print: A3 size embellished fine art print.
Bold
Expressive
Renaissance
Shop SALA currently offers free shipping Australia wide. There is no minimum order criteria for free shipping. If an artwork is listed as 'Pickup Only' the artist will be in contact to arrange pickup after purchase. As Shop SALA is still in development and we look forward introducing international shipping in the future.
International shipping for this artwork can be arranged before purchase by enquiring with the artist.
Enquire Now
Close
Please fill out the form below to start the international shipping process. Our team will contact you to ensure that the artwork reaches you conveniently and safely.