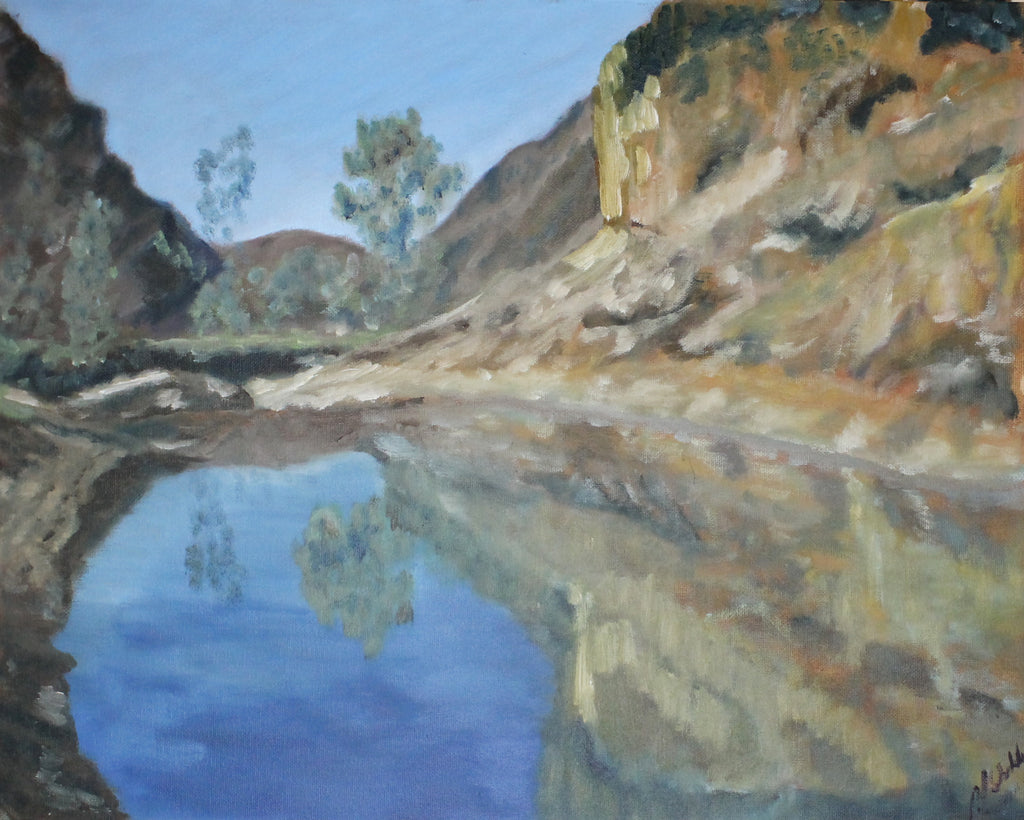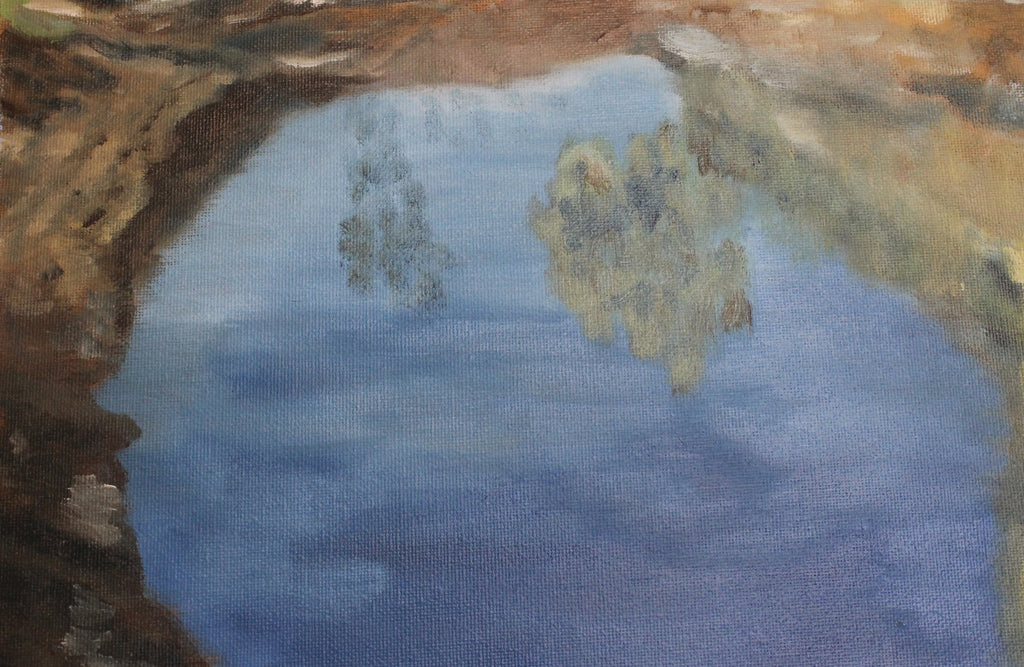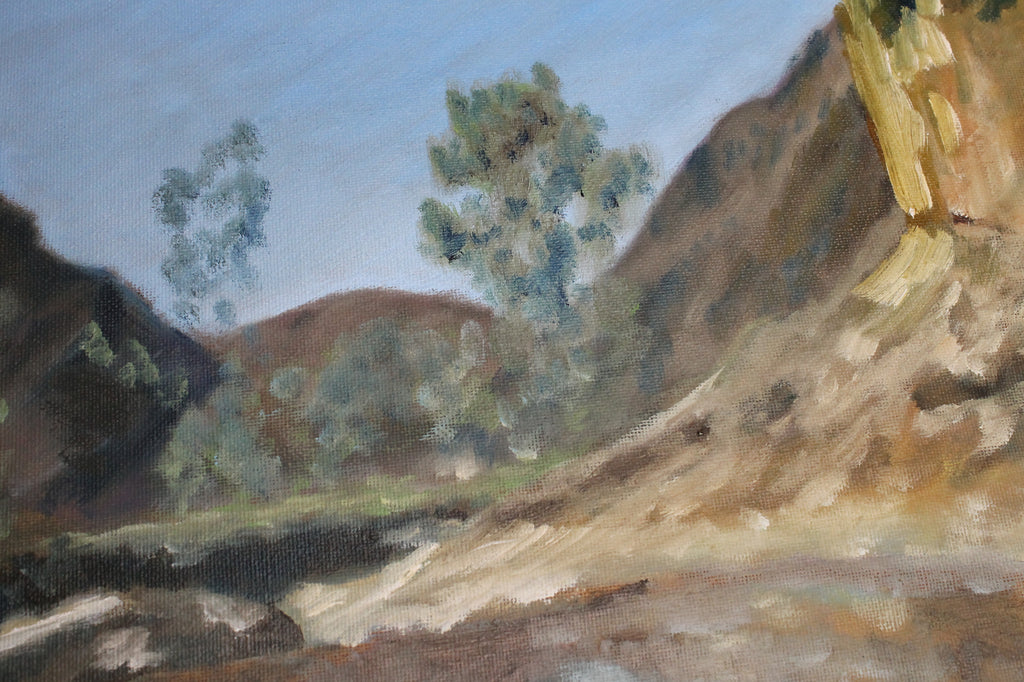 Arkaroola is synonymous with ancient geological ages. It is the most rugged expression of the Australian Landscape. At once powerful and untamed with a natural beauty. According to legend, Arkaroo, the great Dreamtime serpent lived in the Gammon Ranges. He felt very thirsty, so he slithered down to the plains and drank Lake Frome dry. When he had finished, he went back to the Gammons, his body gouging out Arkaroola Creek. The waterholes represent the places that he stopped and rested. Reflections in the water at the Bararranna Gorge Waterhole along Arkaroola Creek. An original oil painting.
Shop SALA currently offers free shipping Australia wide. There is no minimum order criteria for free shipping. If an artwork is listed as 'Pickup Only' the artist will be in contact to arrange pickup after purchase. As Shop SALA is still in development and we look forward introducing international shipping in the future.
International shipping for this artwork can be arranged before purchase by enquiring with the artist.
Enquire Now
Close
Please fill out the form below to start the international shipping process. Our team will contact you to ensure that the artwork reaches you conveniently and safely.