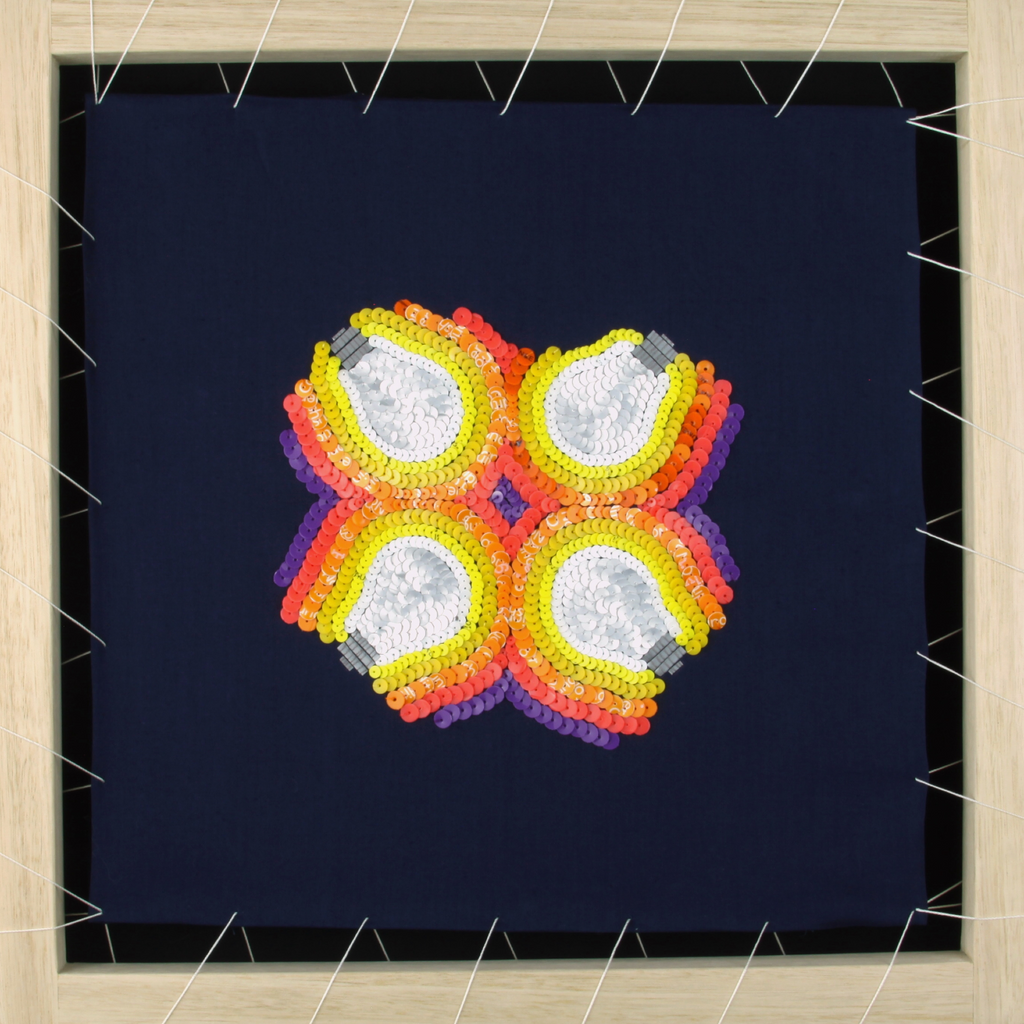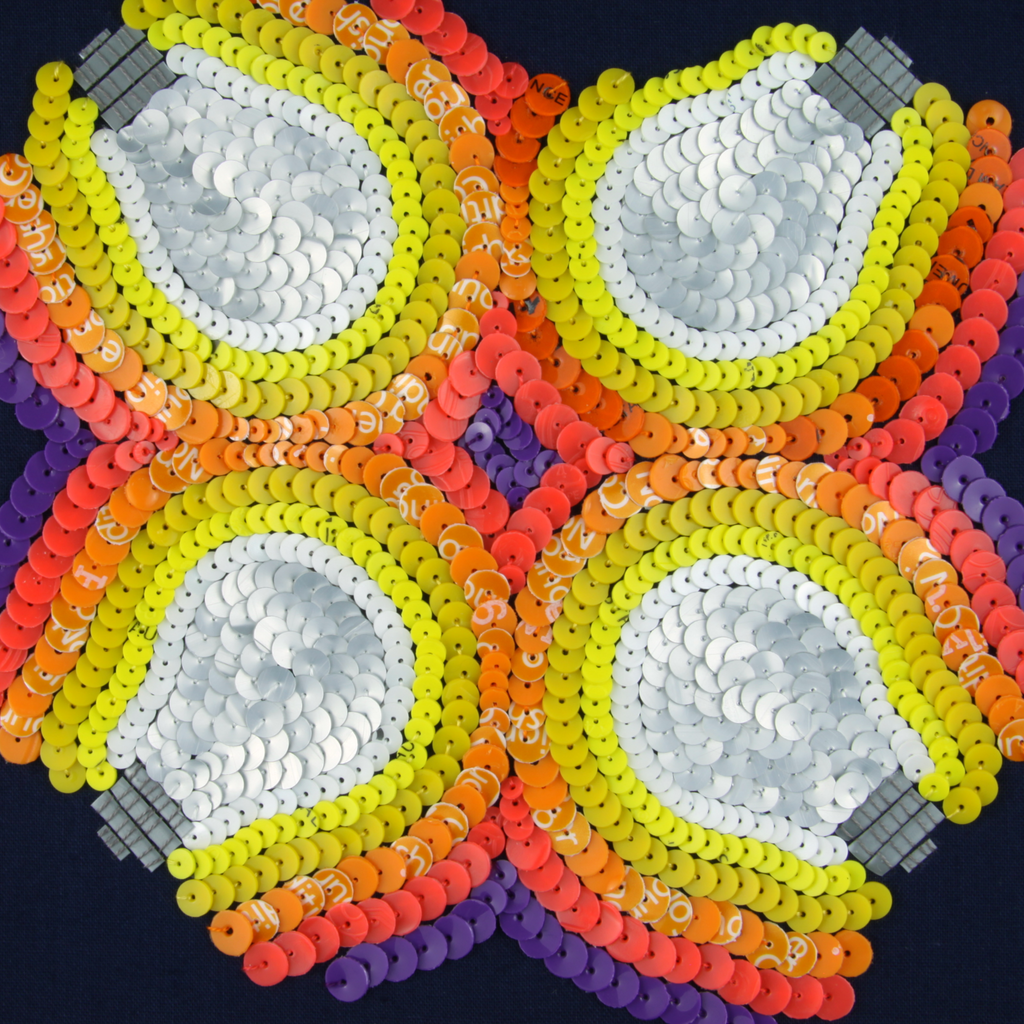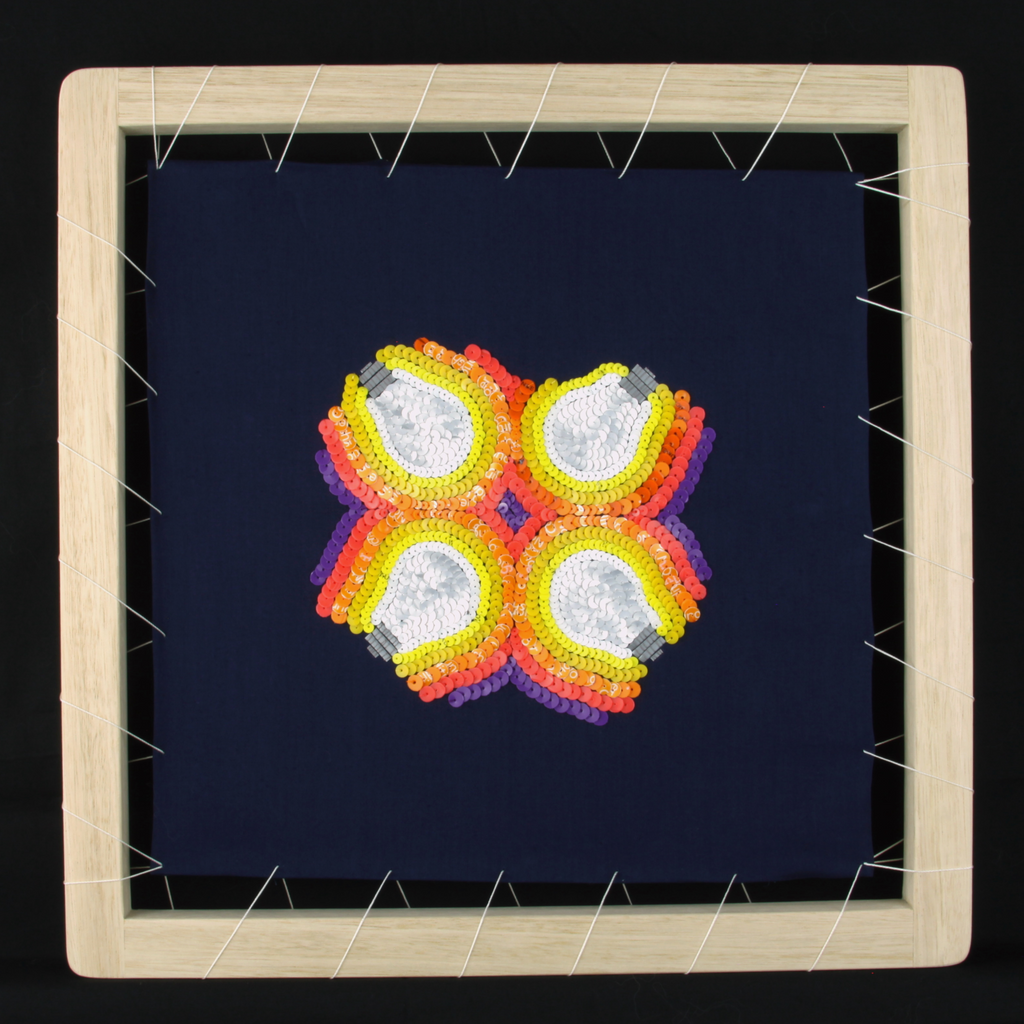 This work is a sequin embroidery featuring a repeating motif of an electric light bulb surrounded by radiating light. The sequins are hand-cut from salvaged domestic plastics and intricately hand stitched on to fabric which has been mounted stretched around a bespoke oak wood frame. The concept and construction are inspired by the traditional practice of the couture fashion house, making embroidery samples as part of the design process. The materials hint at ideas related to the culture of disposability, make-do-and-mend, consumerism, and maybe even post-apocalyptic futures.
Shop SALA currently offers free shipping Australia wide. There is no minimum order criteria for free shipping. If an artwork is listed as 'Pickup Only' the artist will be in contact to arrange pickup after purchase. As Shop SALA is still in development and we look forward introducing international shipping in the future.
International shipping for this artwork can be arranged before purchase by enquiring with the artist.
Enquire Now
Close
Please fill out the form below to start the international shipping process. Our team will contact you to ensure that the artwork reaches you conveniently and safely.