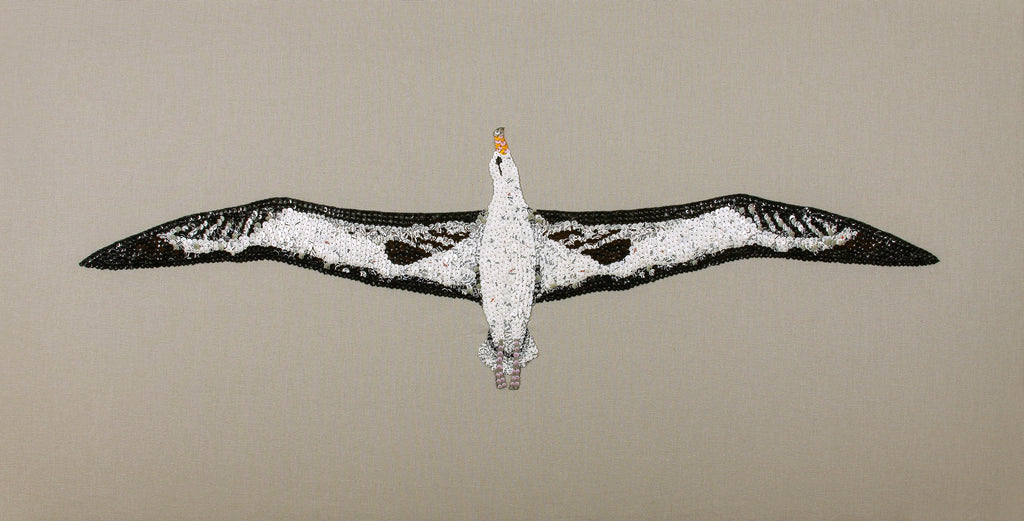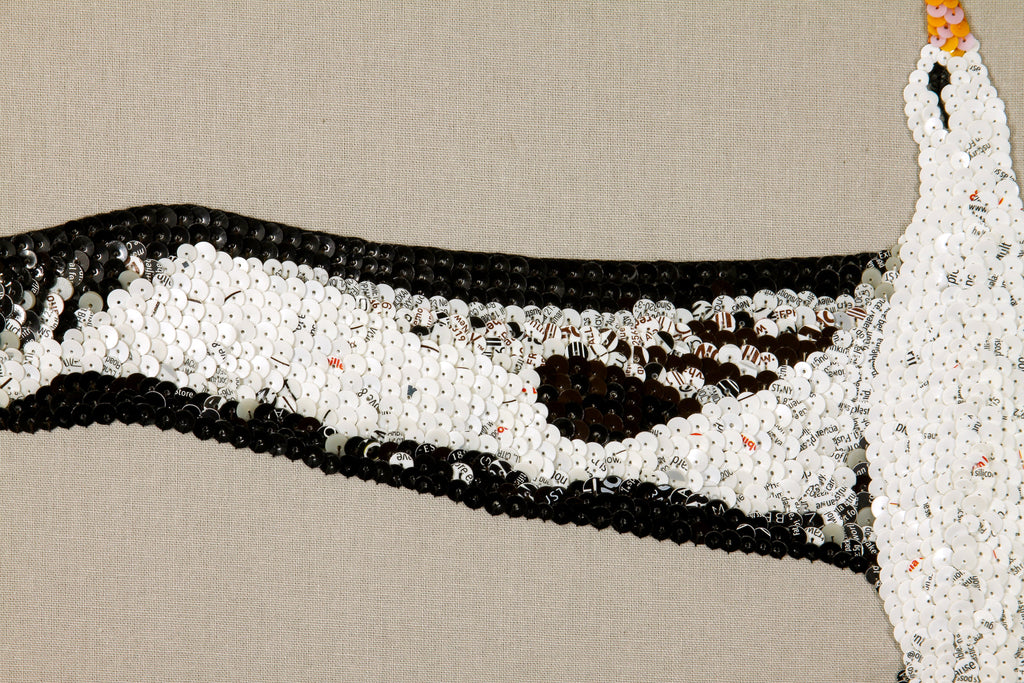 This piece is a realistic depiction of a Laysan Albatross using embroidery and sequins hand cut from domestic waste plastic. A recent area of interest is the health impact of environmental micro-plastics and idea that plastic never actually disappears (is just gets broken up smaller and smaller). One unfortunate outcome of the plastic waste floating in the Pacific Ocean is that Laysan Albatross mistake it for food. They unintentionally starve their chicks whose bodies are left decaying around piles of plastic. Whilst pondering the problem of plastic I began collecting my own plastic waste and incorporating it into my embroidery work. This albatross, rendered in plastic, ponders the idea of ingested plastic and how single-use plastics might be employed more thoughtfully.
Bird
Health
Science
Sea
Sequin
Shop SALA currently offers free shipping Australia wide. There is no minimum order criteria for free shipping. If an artwork is listed as 'Pickup Only' the artist will be in contact to arrange pickup after purchase. As Shop SALA is still in development and we look forward introducing international shipping in the future.
International shipping for this artwork can be arranged before purchase by enquiring with the artist.
Enquire Now
Close
Please fill out the form below to start the international shipping process. Our team will contact you to ensure that the artwork reaches you conveniently and safely.