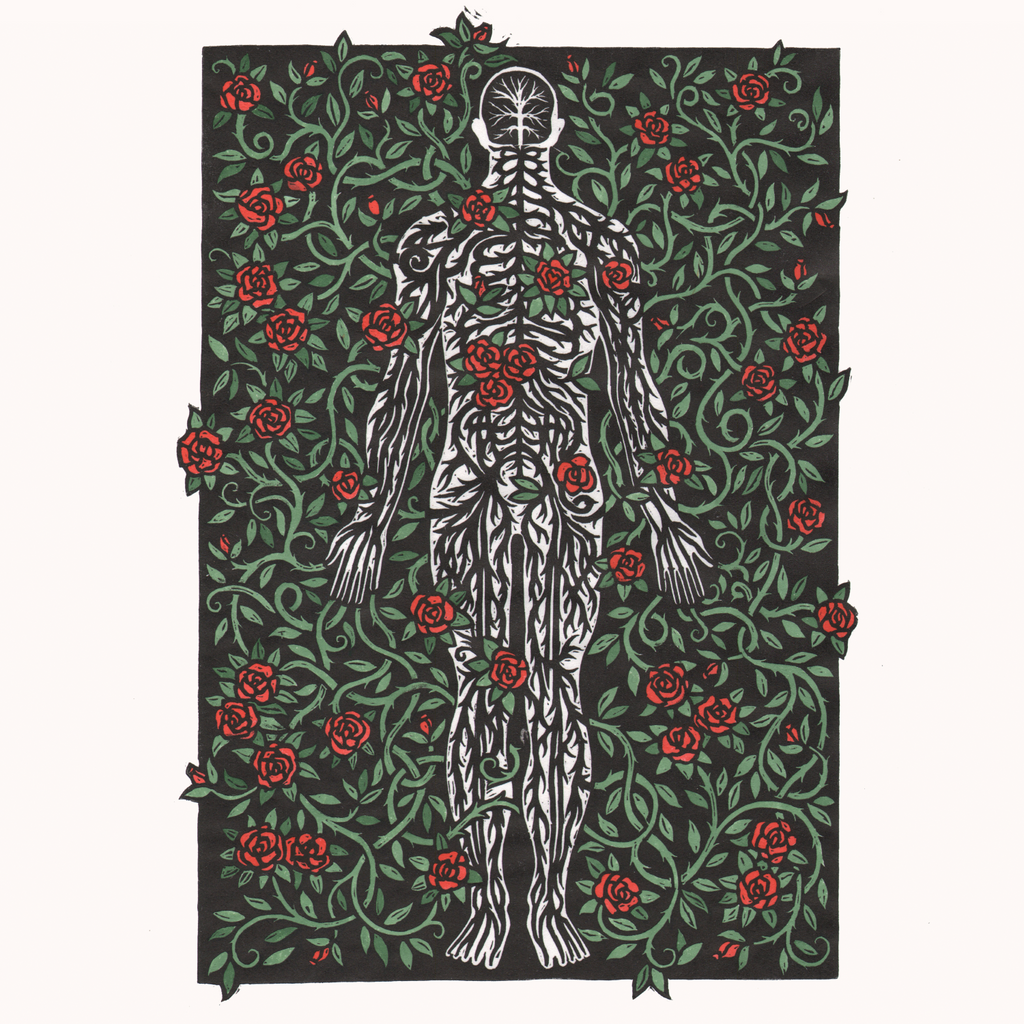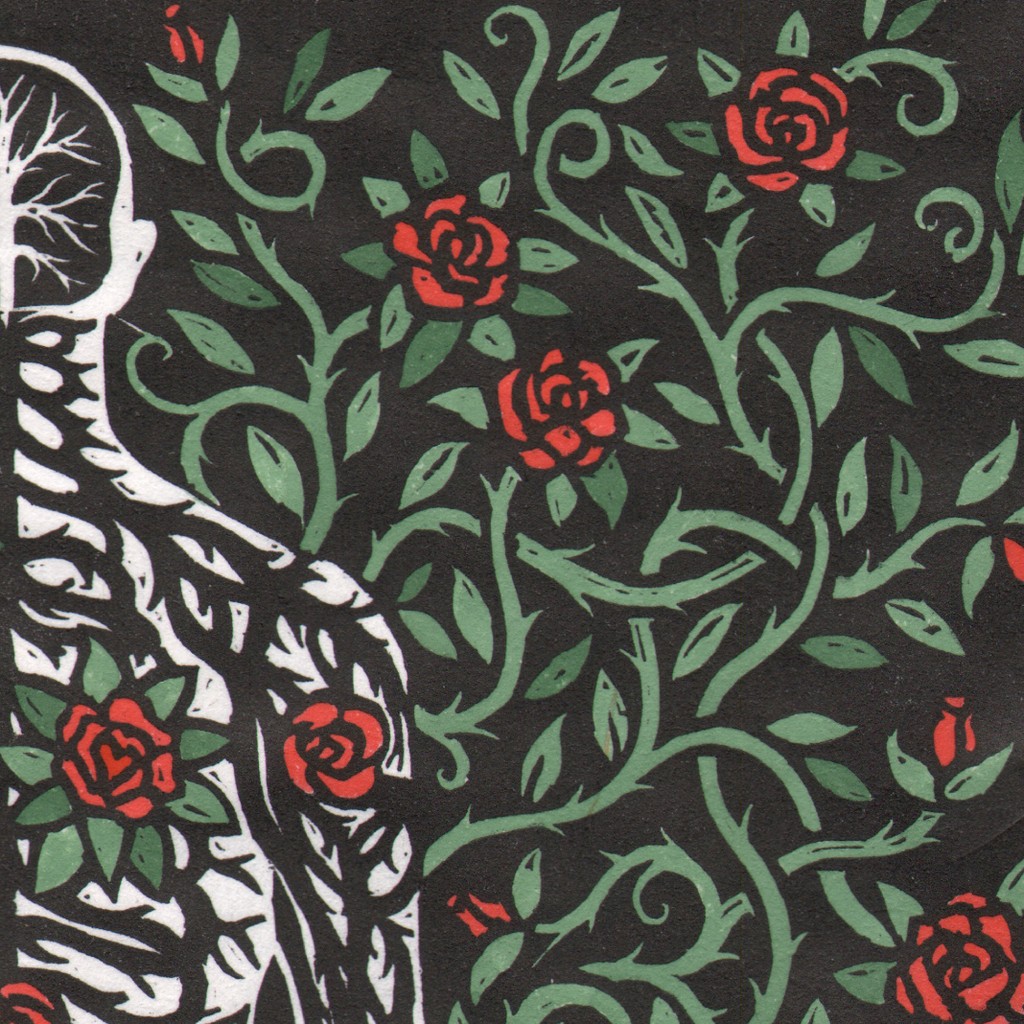 'exposed nerves' is based on the human nervous system. The image can be read in a number of ways - it may represent the gamble which is part of exposing your inner self to the world, or even just to a single person. Is the potential pain from the thorns worth the sweet promise of the budding rose? Or perhaps the twisted vine is cultivated as protection from the world … ? Hand coloured lino print This print was created by carving the design, in mirror image, into a lino block. It was printed by hand on Japanese Kozo paper, and coloured using watercolour paints and inks. Therefore, although there are multiples available of the same image, each print is a unique and original artwork.
Shop SALA currently offers free shipping Australia wide. There is no minimum order criteria for free shipping. If an artwork is listed as 'Pickup Only' the artist will be in contact to arrange pickup after purchase. As Shop SALA is still in development and we look forward introducing international shipping in the future.
International shipping for this artwork can be arranged before purchase by enquiring with the artist.
Enquire Now
Close
Please fill out the form below to start the international shipping process. Our team will contact you to ensure that the artwork reaches you conveniently and safely.