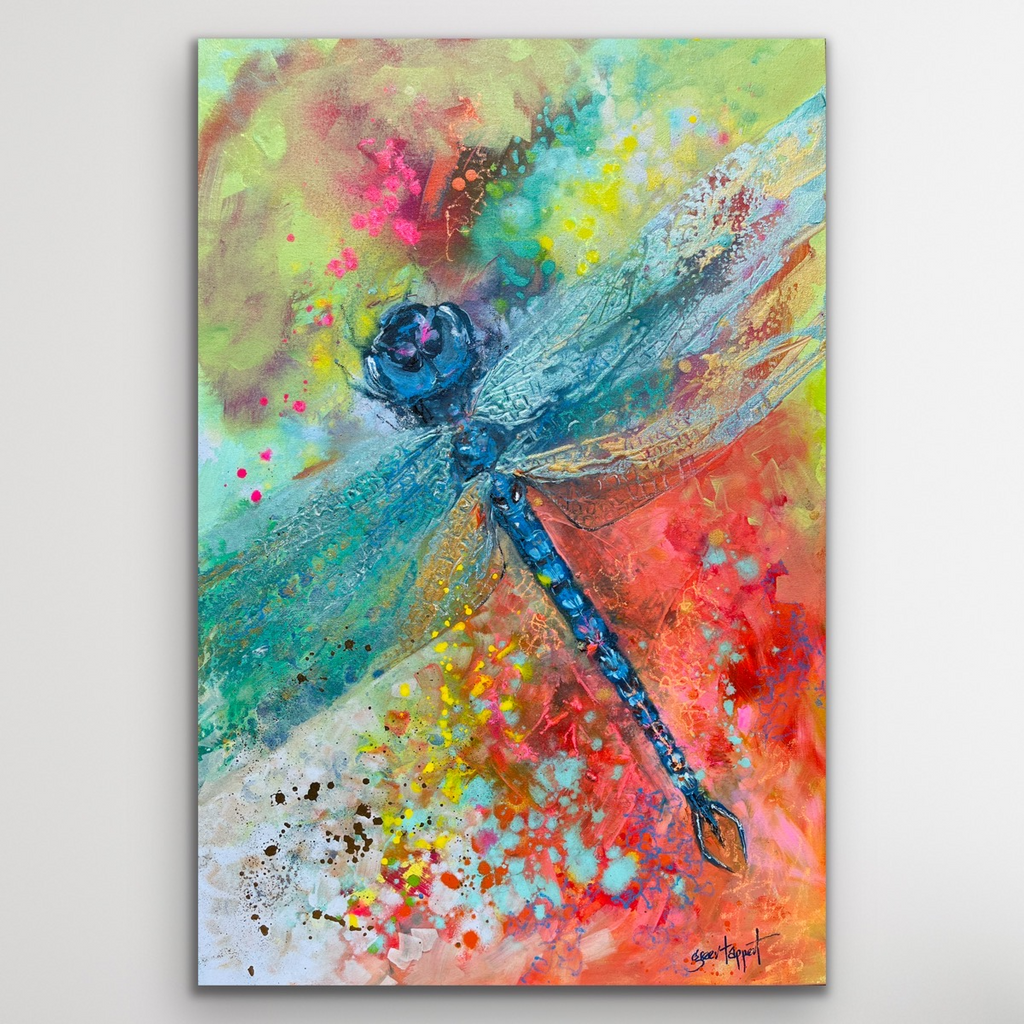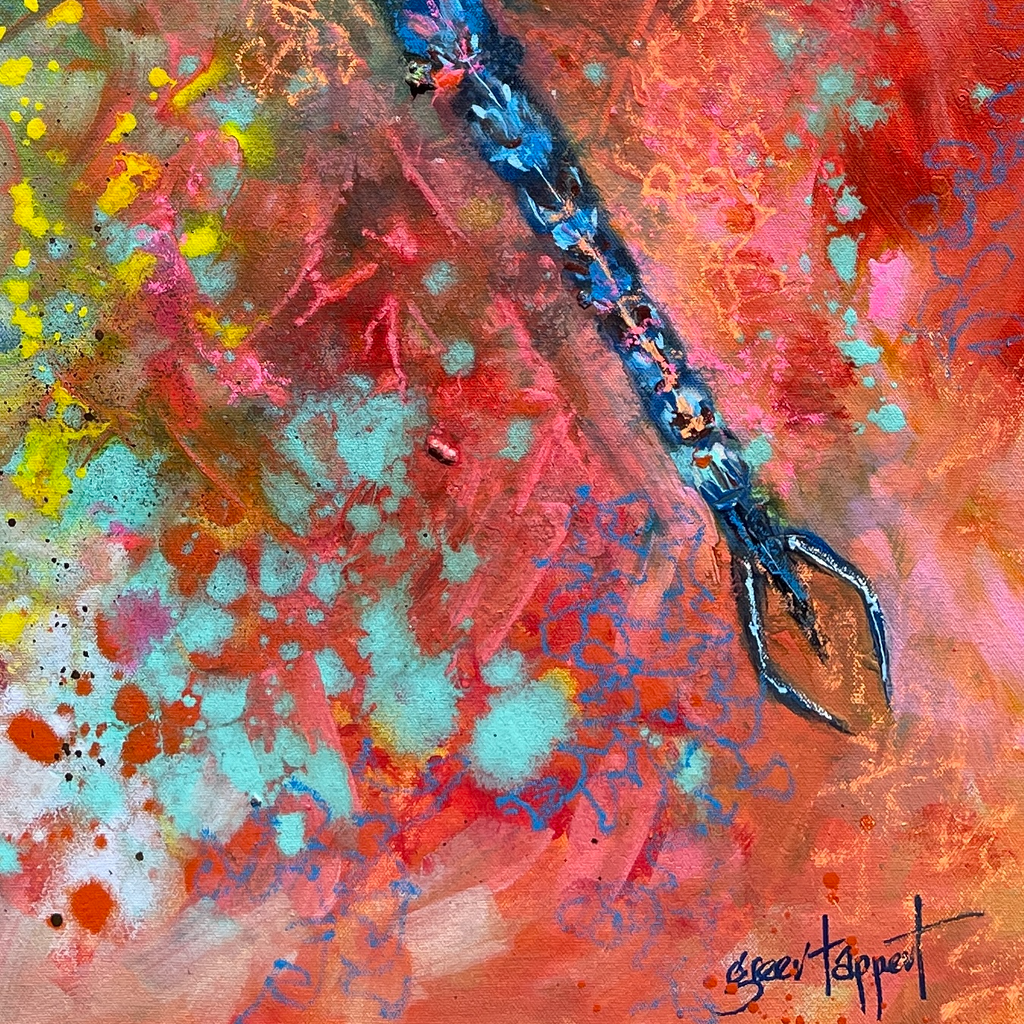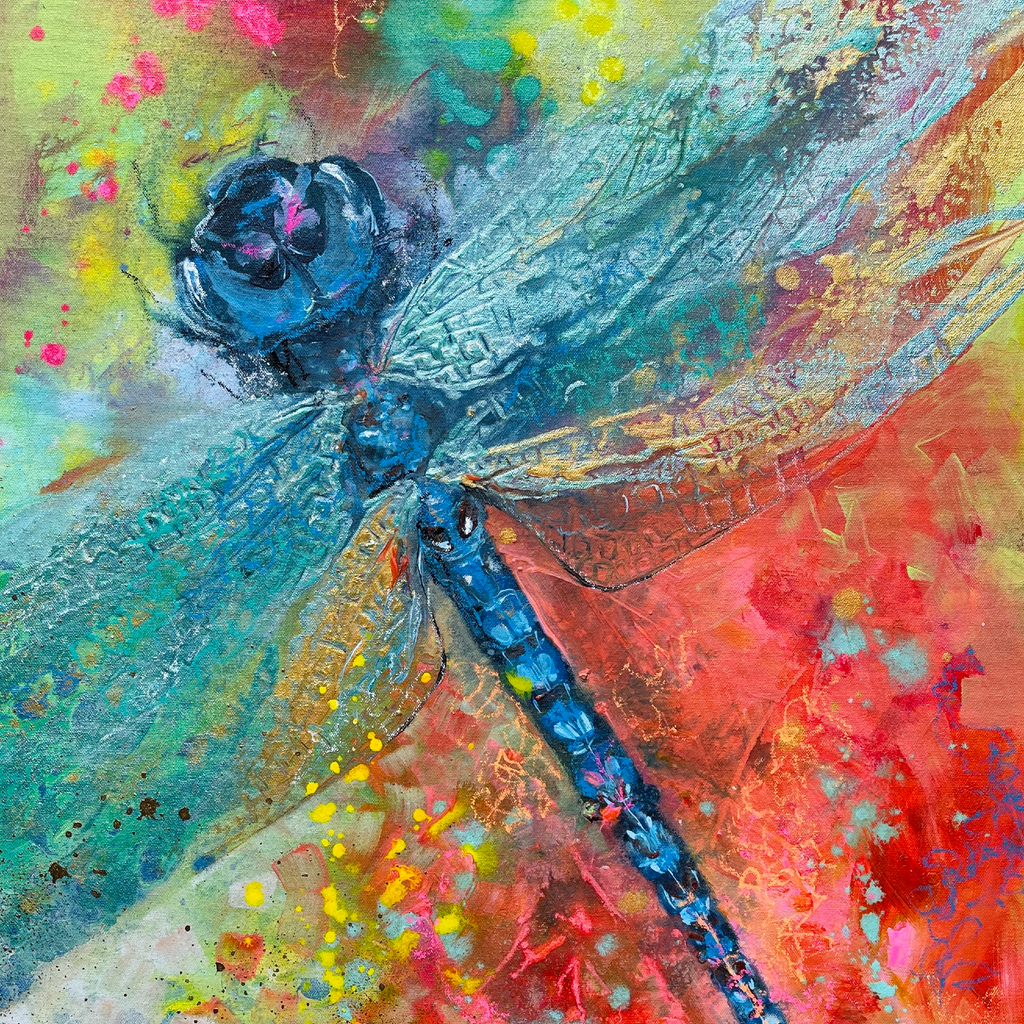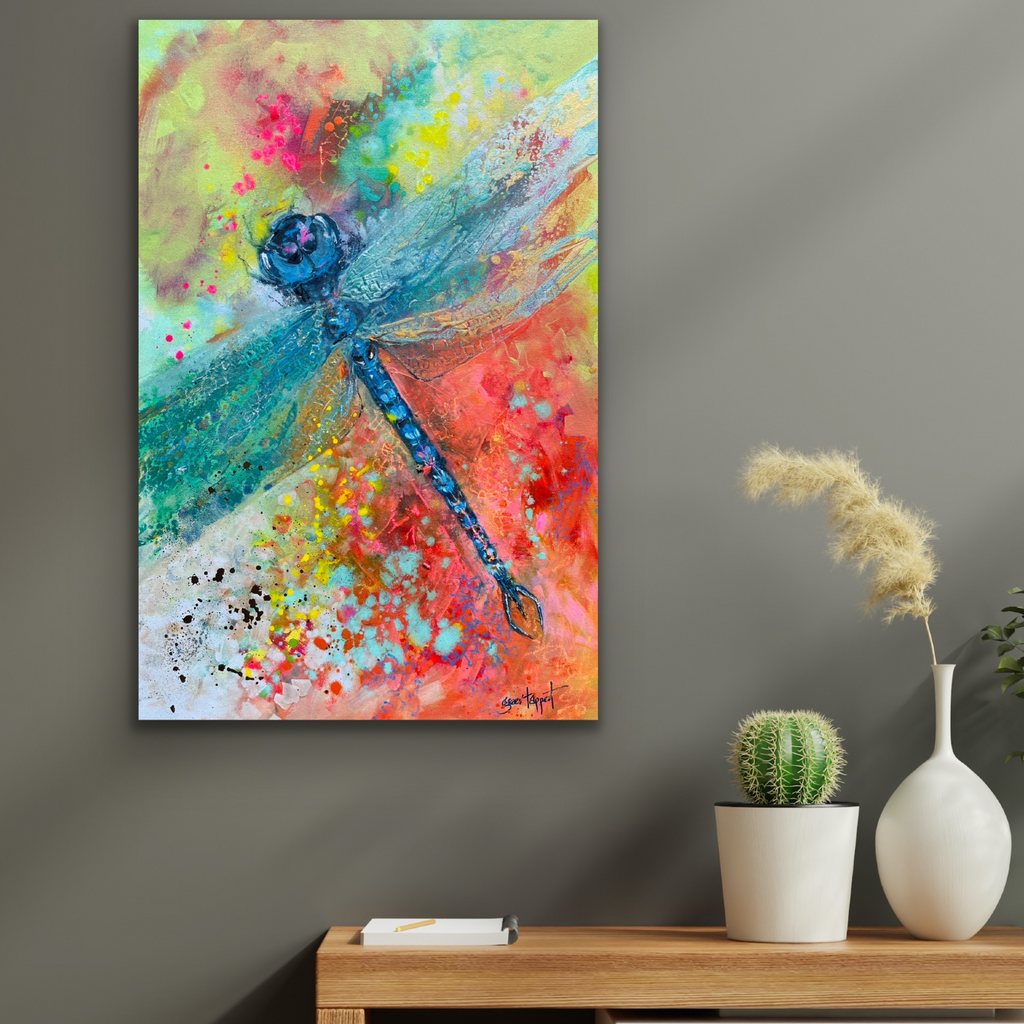 Maybe it's my obsession with dragonflies and the instant warmth they give when they visit me? Are they visiting souls? Loved ones just touching base and providing reassurance, comfort, confidence, that I'm on the right path of serving my purpose. This piece truly reflects my curiosity, mixed with passion of colour and my absolute freedom - my ability to spread my wings while seeking reassurance of my own colourful journey. The wings are created with a unique technique which creates a real sense of sheer shimmer; the delicate pattern creates a beautiful composition for the viewer.
Impressionistic
textured
Watercolour
Shop SALA currently offers free shipping Australia wide. There is no minimum order criteria for free shipping. If an artwork is listed as 'Pickup Only' the artist will be in contact to arrange pickup after purchase. As Shop SALA is still in development and we look forward introducing international shipping in the future.
International shipping for this artwork can be arranged before purchase by enquiring with the artist.
Enquire Now
Close
Please fill out the form below to start the international shipping process. Our team will contact you to ensure that the artwork reaches you conveniently and safely.