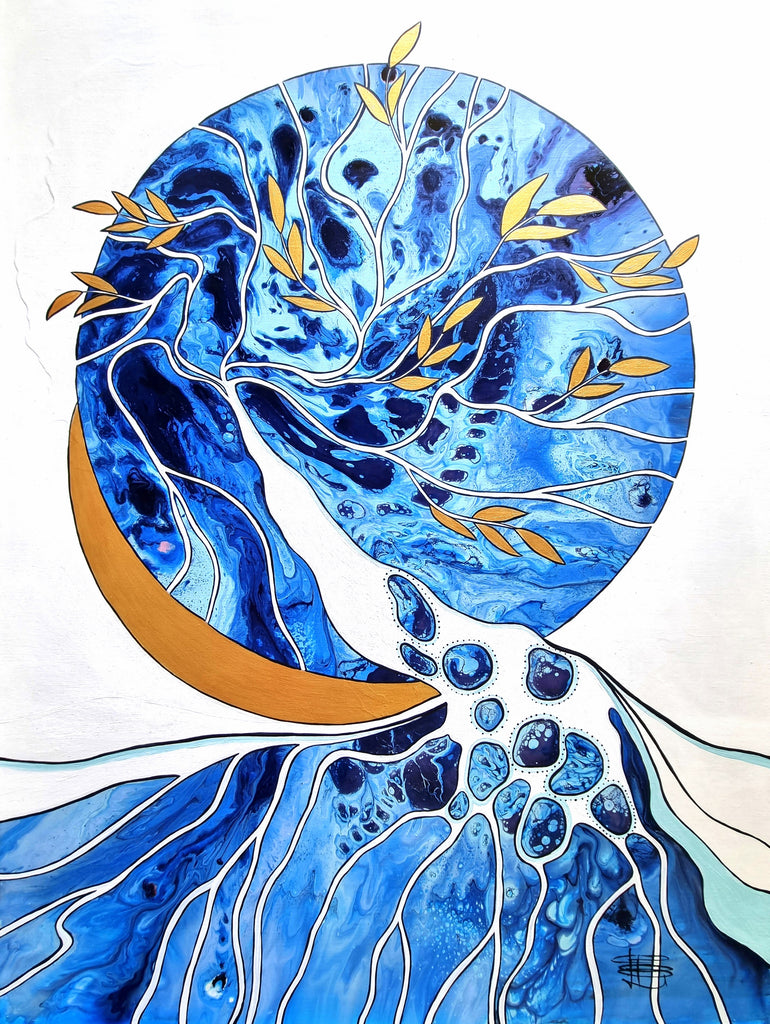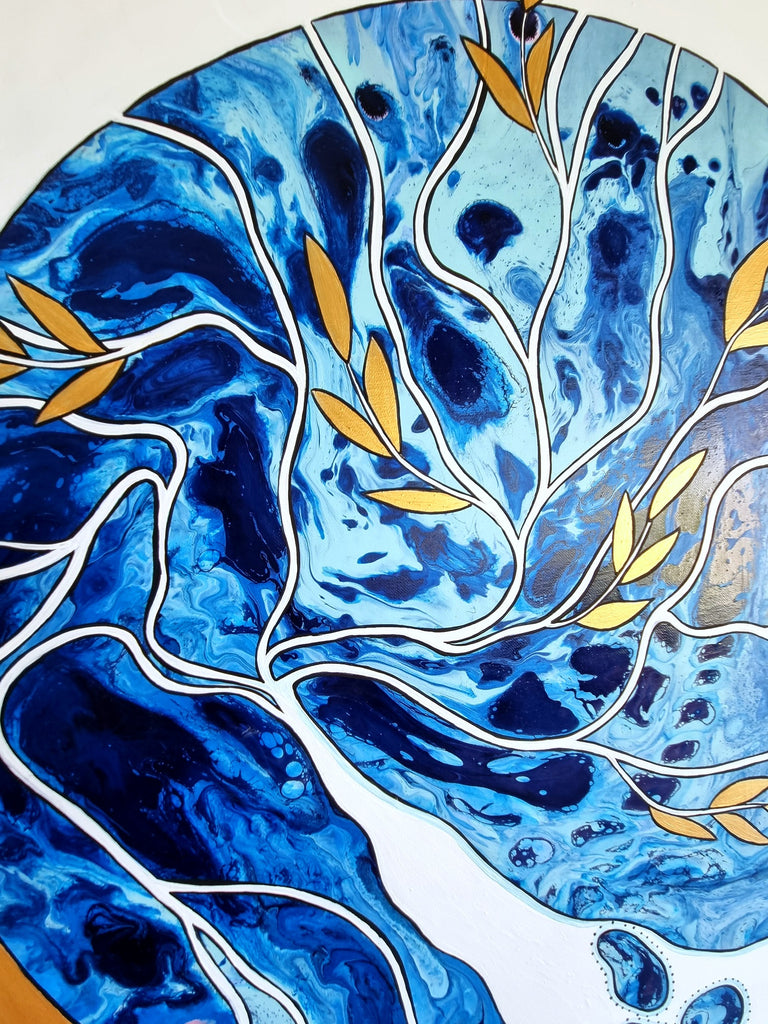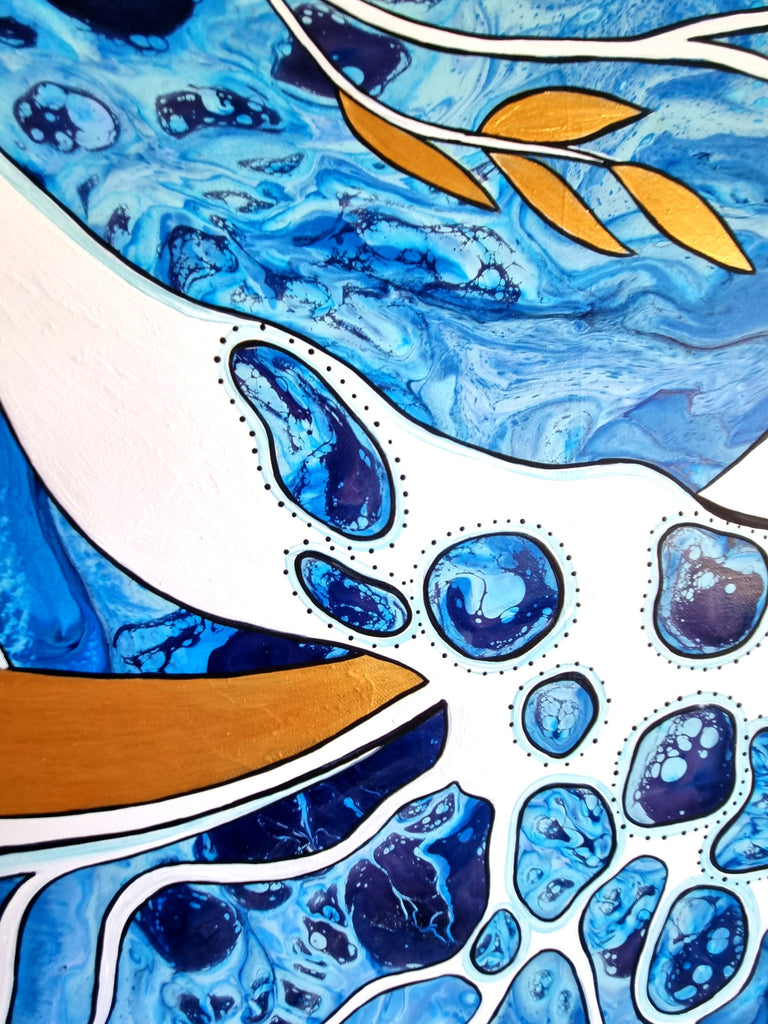 This is a lightly textured piece with multiple layers underneath being the foundation for this tree. The 'cells' that are across the painting also create texture, as it is a combination of paints that aren't comlimentary to one another, meaning they disperse across one another creating this lovely effect. I had named this tree 'Storm'. The name always presents itself whilst I am in the process of creating the tree/artwork. The day I finished this exquisite tree we actually did have a really big storm, so the name was quite appropriate. The gold leaves and the crescent (which is the aura of the tree) are painted with metallic paint which shimmers when caught in the light.
Shop SALA currently offers free shipping Australia wide. There is no minimum order criteria for free shipping. If an artwork is listed as 'Pickup Only' the artist will be in contact to arrange pickup after purchase. As Shop SALA is still in development and we look forward introducing international shipping in the future.
International shipping for this artwork can be arranged before purchase by enquiring with the artist.
Enquire Now
Close
Please fill out the form below to start the international shipping process. Our team will contact you to ensure that the artwork reaches you conveniently and safely.