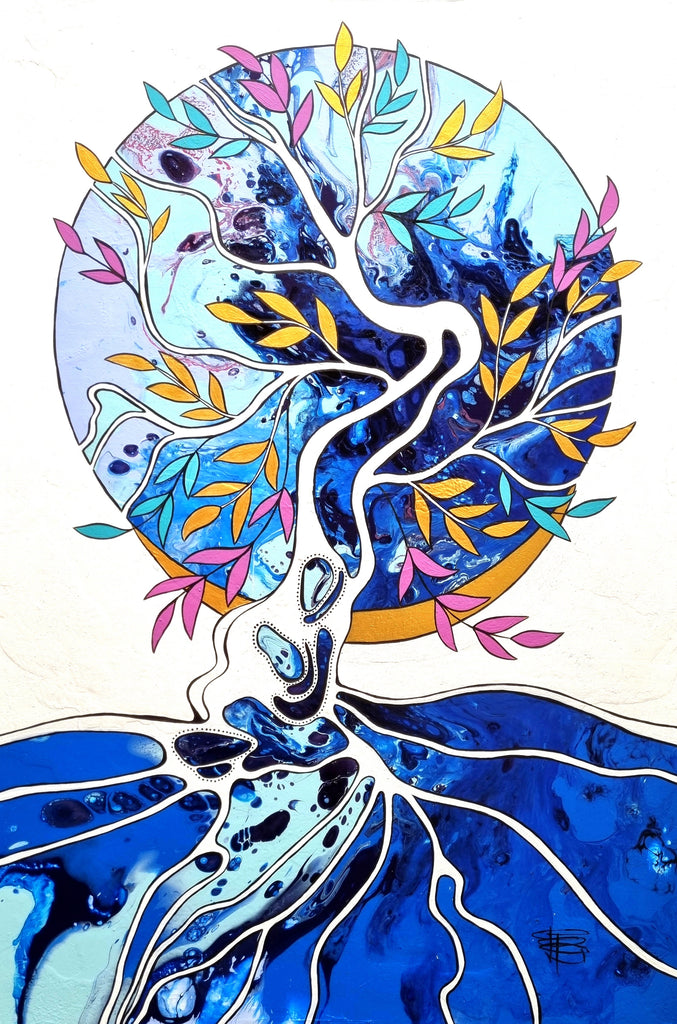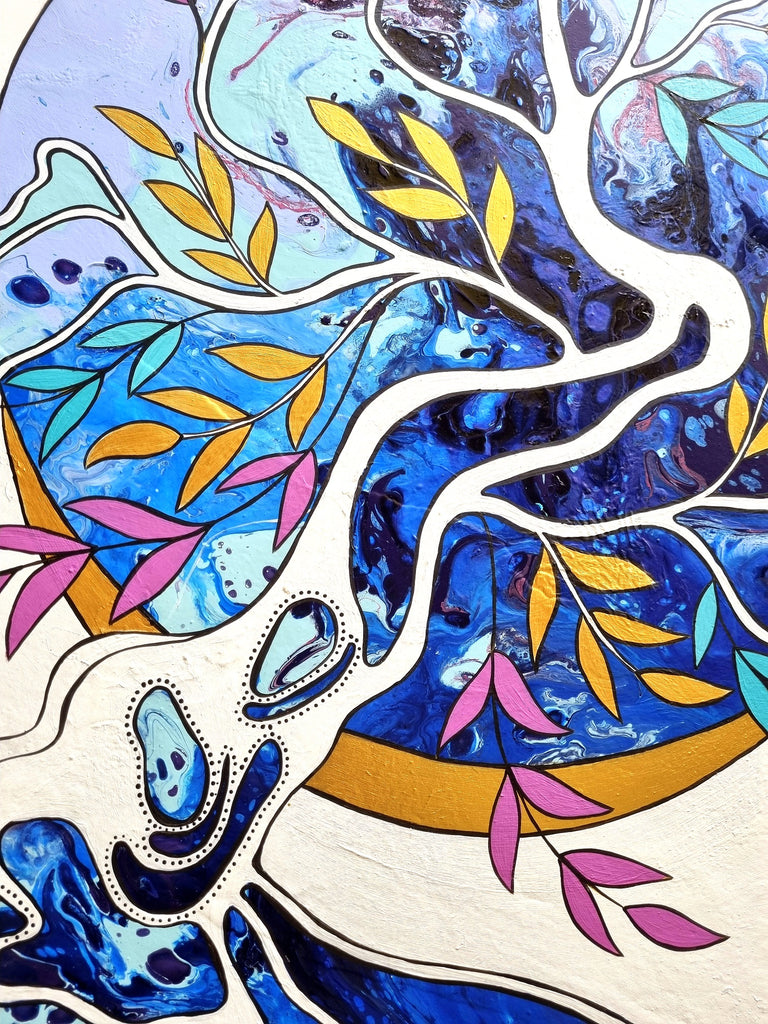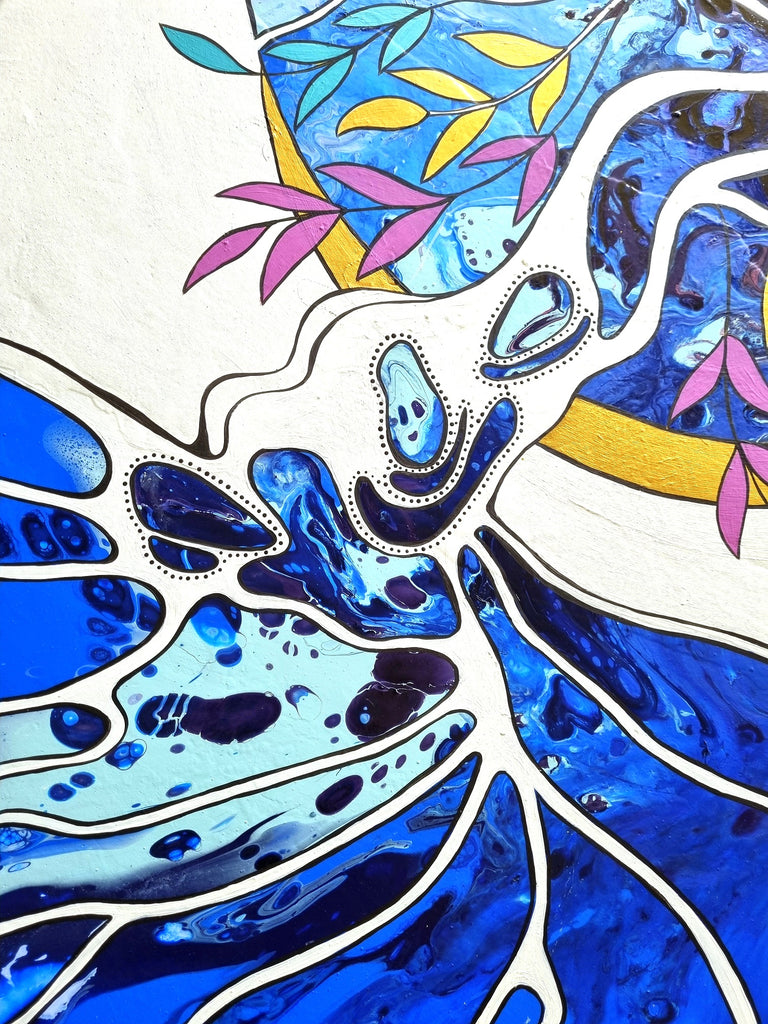 I love creating my trees, they are such an important part of our landscape and have become an important part of me and how I express myself. I had named this tree 'Autumn'. The name always presents itself whilst I am in the process of creating the tree/artwork. The week of finishing this piece some new paints arrived that I had ordered. Included were a gorgeous aqua and an amethyst, perfect for the leaves to blend with the background. The multicoloured leaves of course made me think of the autumn leaves when you drive through the hills. The gold leaves and the crescent (which is the aura of the tree) are painted with metallic paint which shimmers when caught in the light. This is a lightly textured piece with multiple layers underneath being the foundation for this tree.
Shop SALA currently offers free shipping Australia wide. There is no minimum order criteria for free shipping. If an artwork is listed as 'Pickup Only' the artist will be in contact to arrange pickup after purchase. As Shop SALA is still in development and we look forward introducing international shipping in the future.
International shipping for this artwork can be arranged before purchase by enquiring with the artist.
Enquire Now
Close
Please fill out the form below to start the international shipping process. Our team will contact you to ensure that the artwork reaches you conveniently and safely.