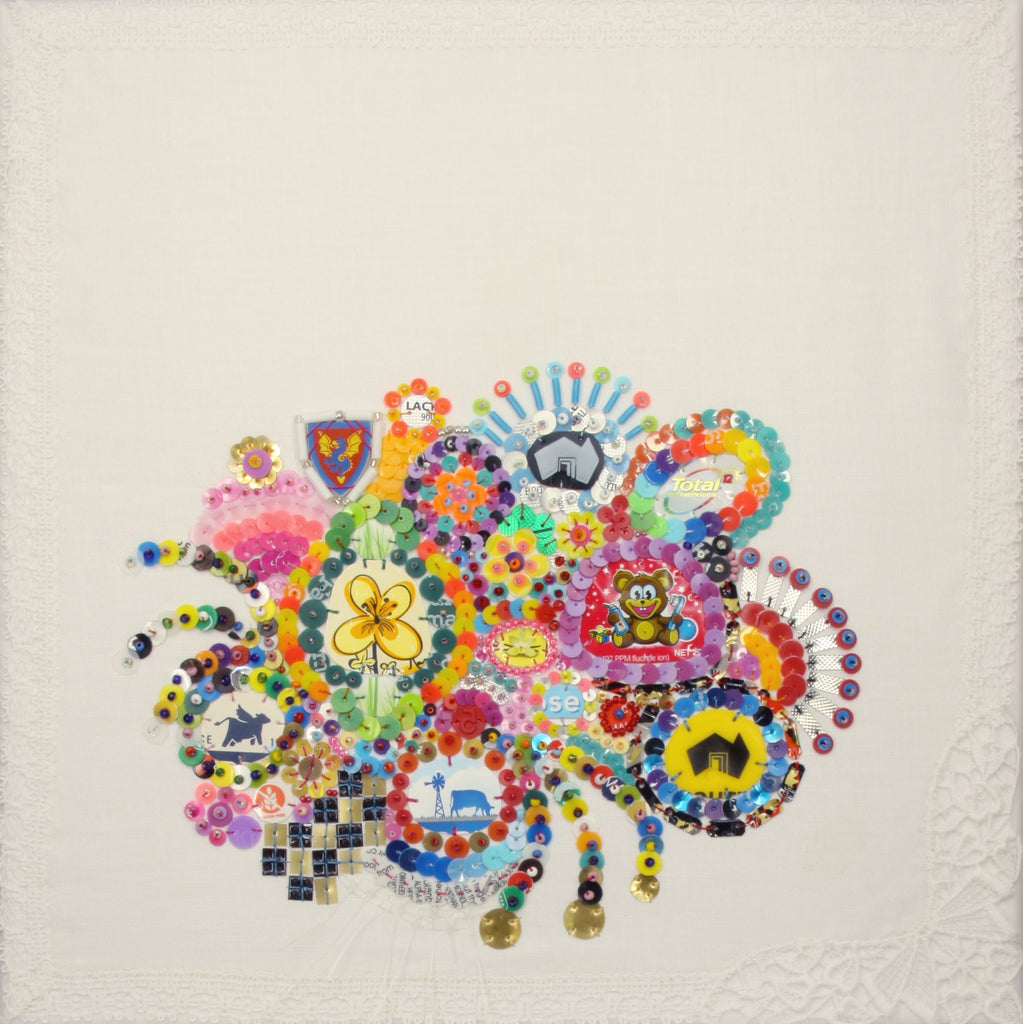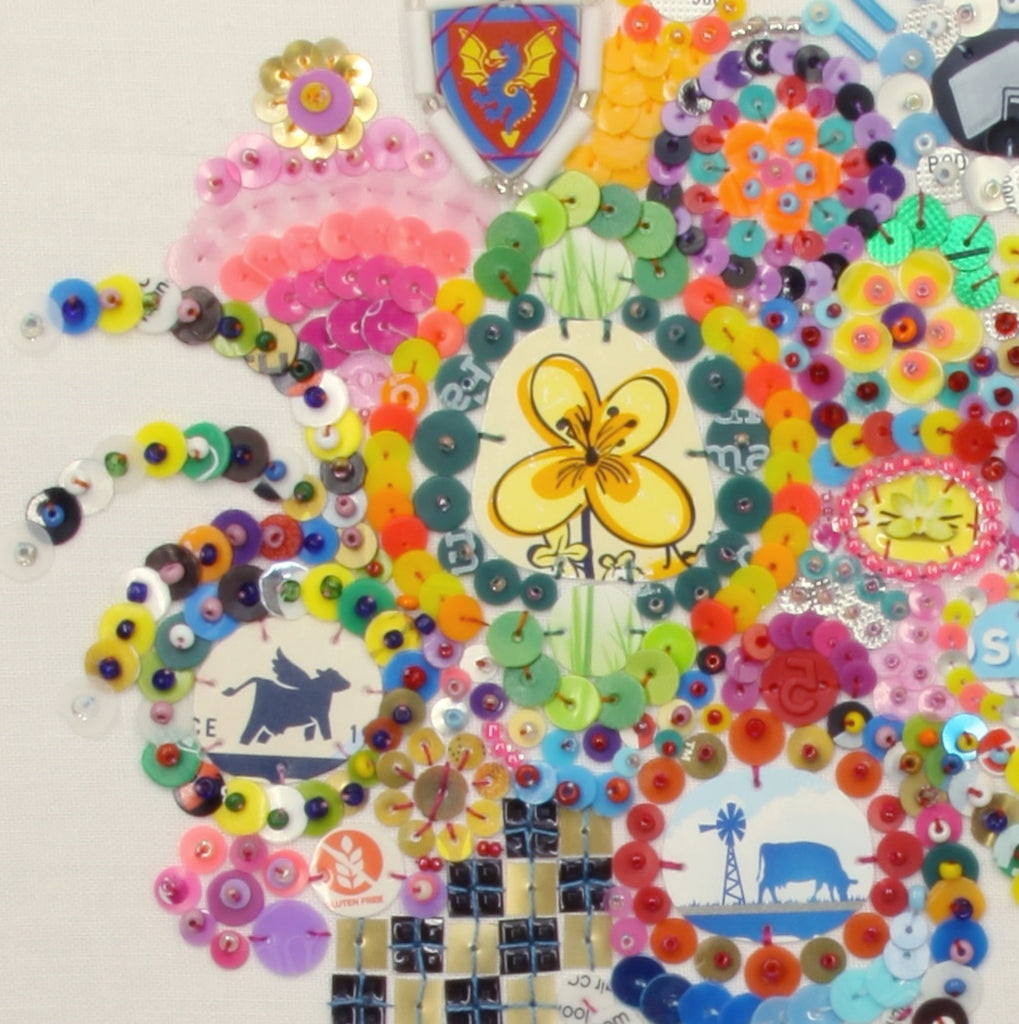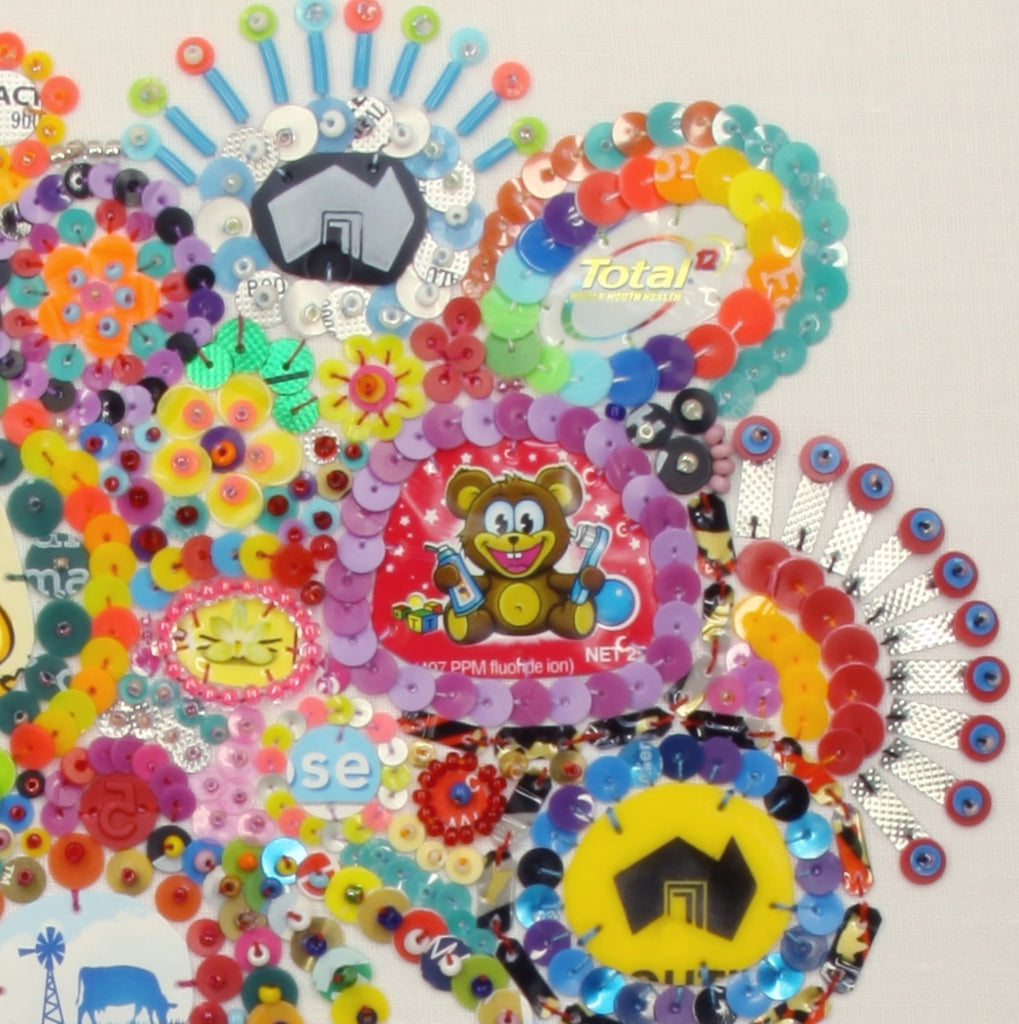 This work was made as a kind of embroidery sampler, using traditional techniques to apply very untraditional embroidery materials. A range of salvaged domestic plastics were repurposed as hand-cut sequins and appliques which were stitched onto a vintage handkerchief in a lively and colourful composition. The intention was to explore how unwanted materials could be diverted to create something useful or desirable. I have been interested in the effects of a culture of disposability, particularly the ubiquitous plastic products which can persist in the environment when disposed of unthoughtfully. This is a sampler for a new material, in our new Anthropocene era.
Bird
Health
Science
Sequin
Shop SALA currently offers free shipping Australia wide. There is no minimum order criteria for free shipping. If an artwork is listed as 'Pickup Only' the artist will be in contact to arrange pickup after purchase. As Shop SALA is still in development and we look forward introducing international shipping in the future.
International shipping for this artwork can be arranged before purchase by enquiring with the artist.
Enquire Now
Close
Please fill out the form below to start the international shipping process. Our team will contact you to ensure that the artwork reaches you conveniently and safely.