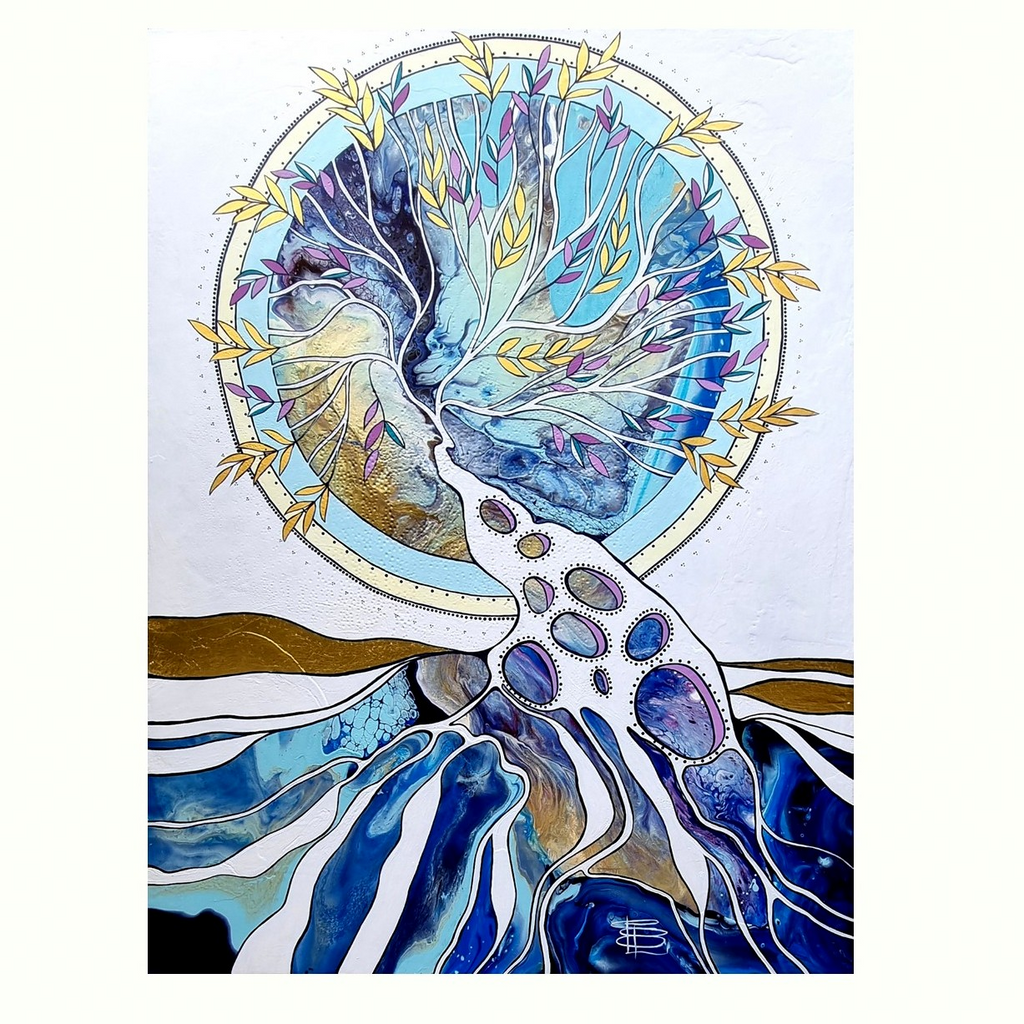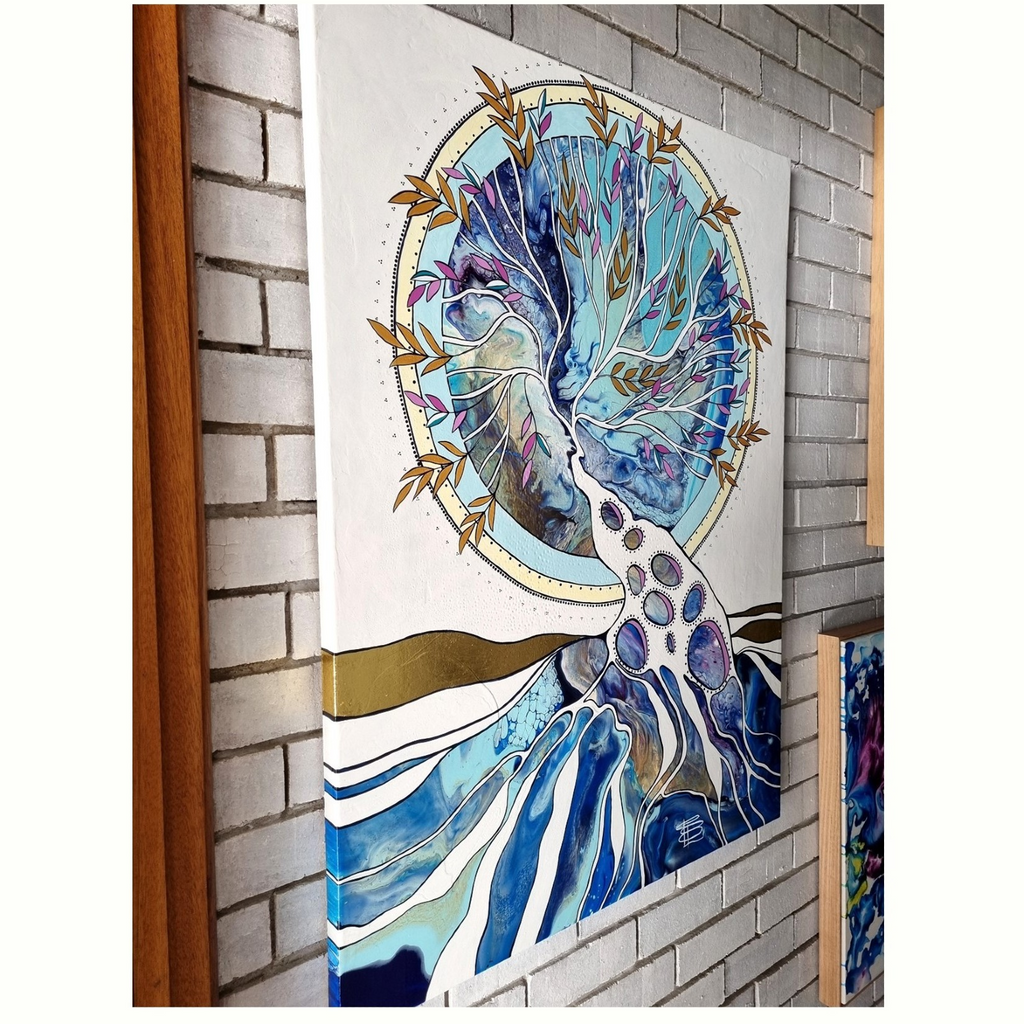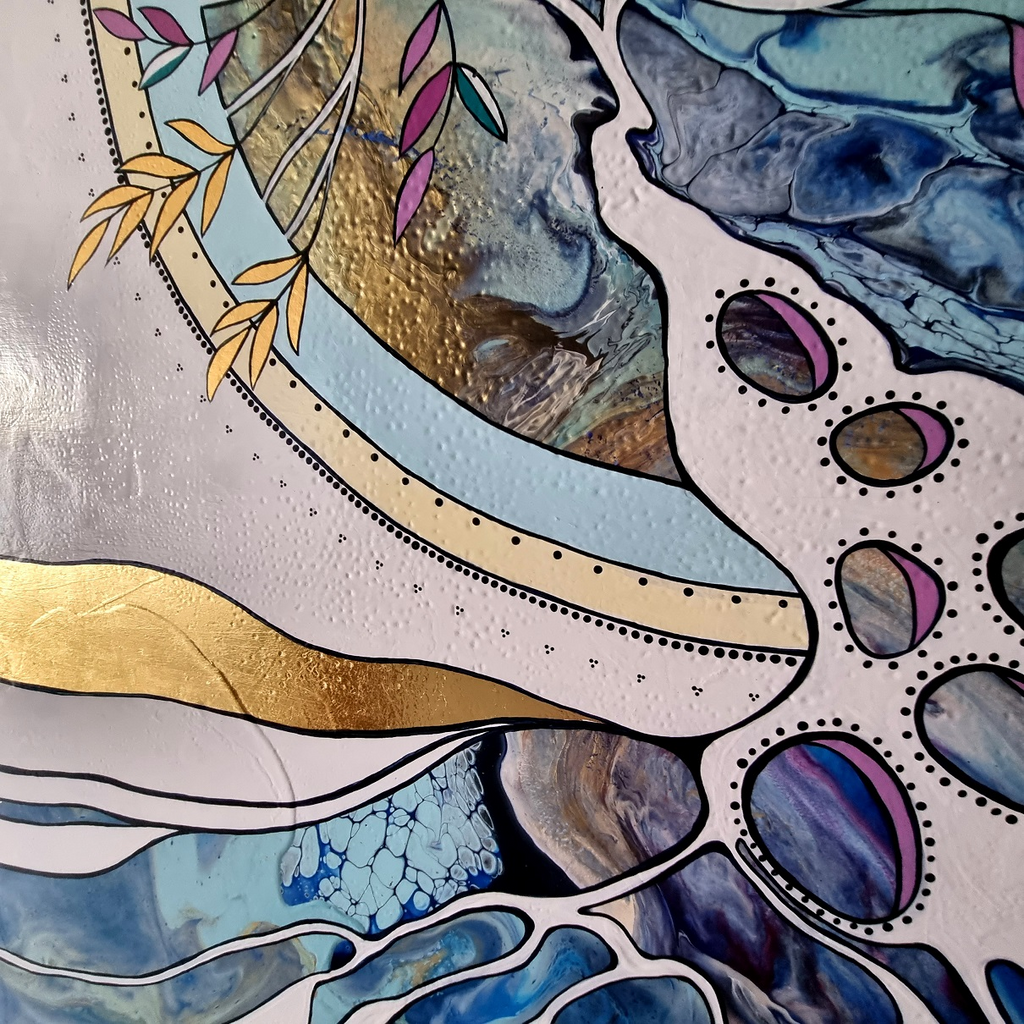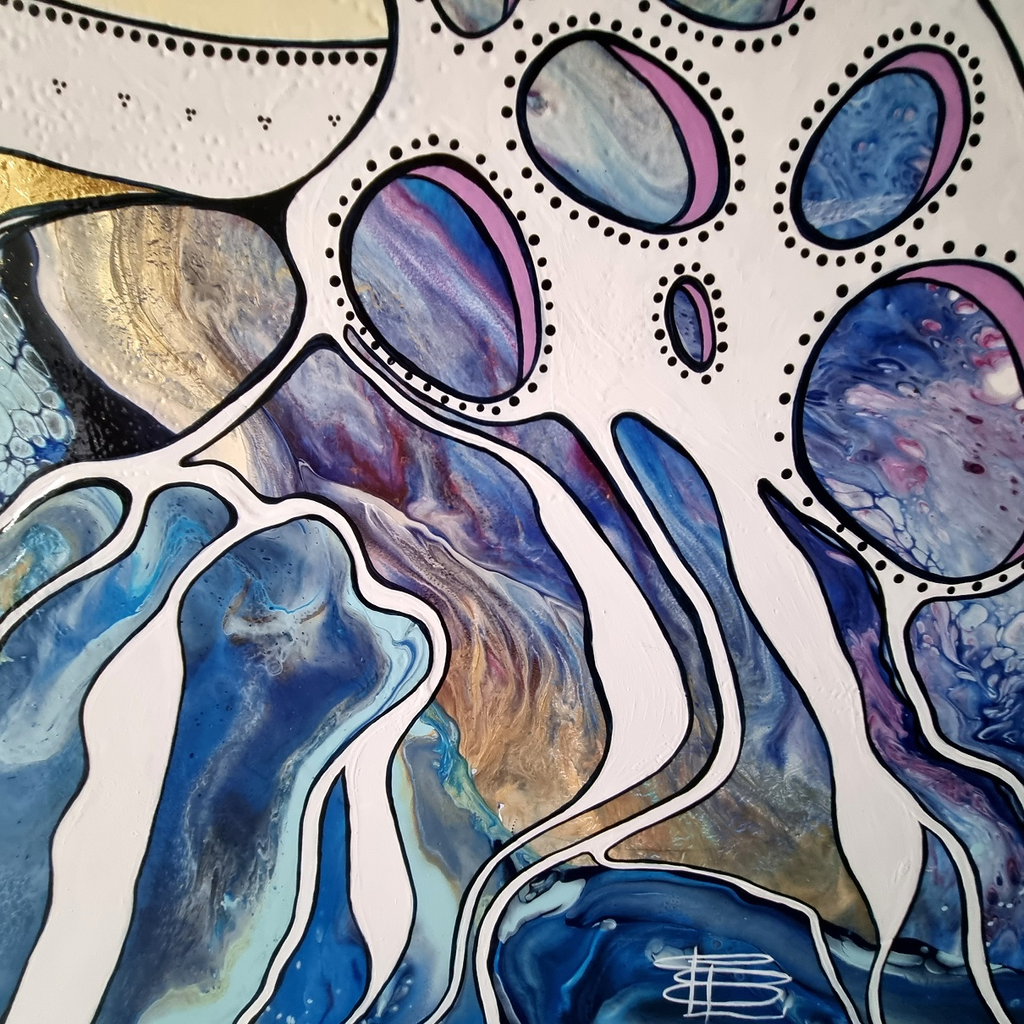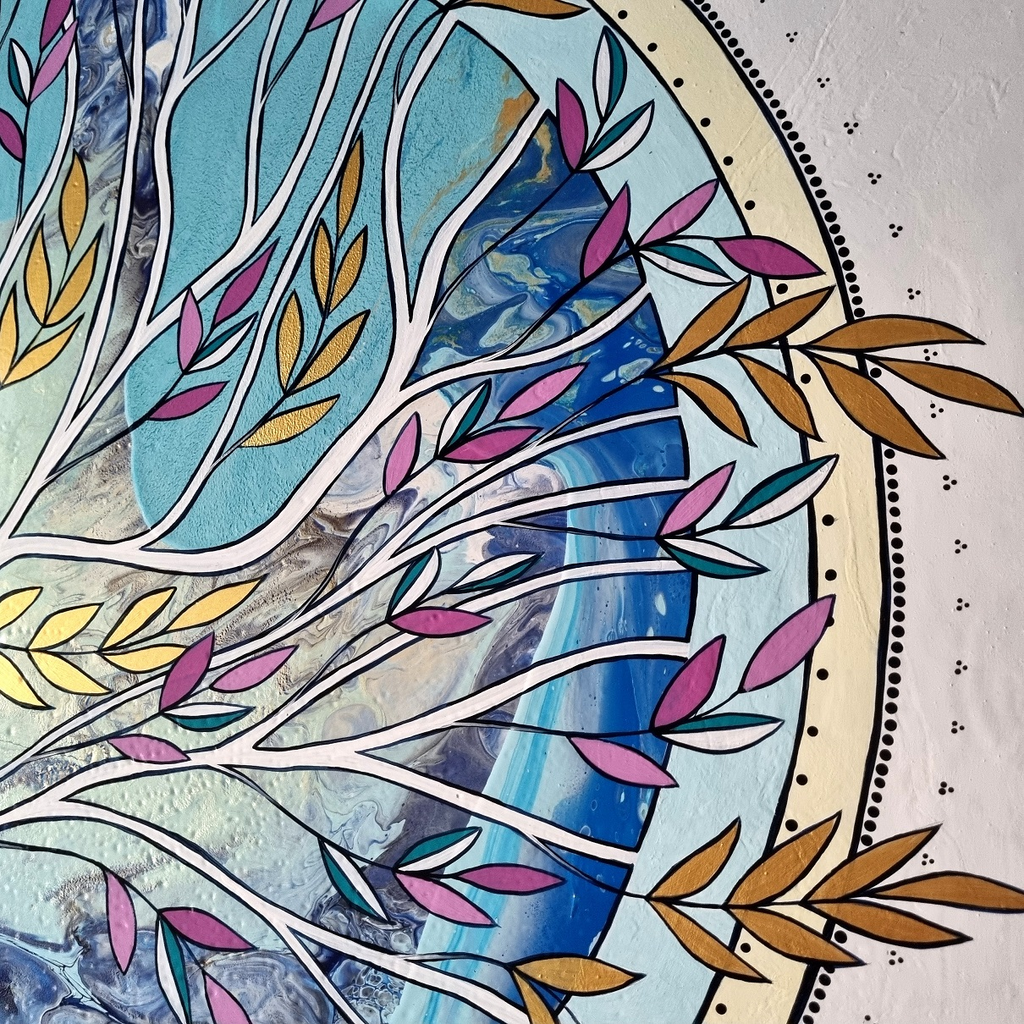 ready to hang Halo is a very detailed Tree of Life design with multi-coloured leaves. A feature of this piece is the gold leafing used across the landscape background which really shines when caught in the light. Some leaves are painted with metallic gold which also shimmer. This is quite a heavily piece. I love putting things together that aren't necessarily compatible. This makes for incredibly different textures across the canvas. The detail photos show the interesting textures through this painting. Four layers of varnish over the painting for protection of the artwork. Can be wiped with a soft damp cloth for cleaning purposes. Please note, as I live in a rural location, delivery is possibly 7-10 days as I have to co-ordinate with a city freight company. Adelaide delivery is a 2-3 day turnaround though as I have access to local couriers.
abstract tree
blue tree
tree of life
tree of life artwork
Shop SALA currently offers free shipping Australia wide. There is no minimum order criteria for free shipping. If an artwork is listed as 'Pickup Only' the artist will be in contact to arrange pickup after purchase. As Shop SALA is still in development and we look forward introducing international shipping in the future.
International shipping for this artwork can be arranged before purchase by enquiring with the artist.
Enquire Now
Close
Please fill out the form below to start the international shipping process. Our team will contact you to ensure that the artwork reaches you conveniently and safely.