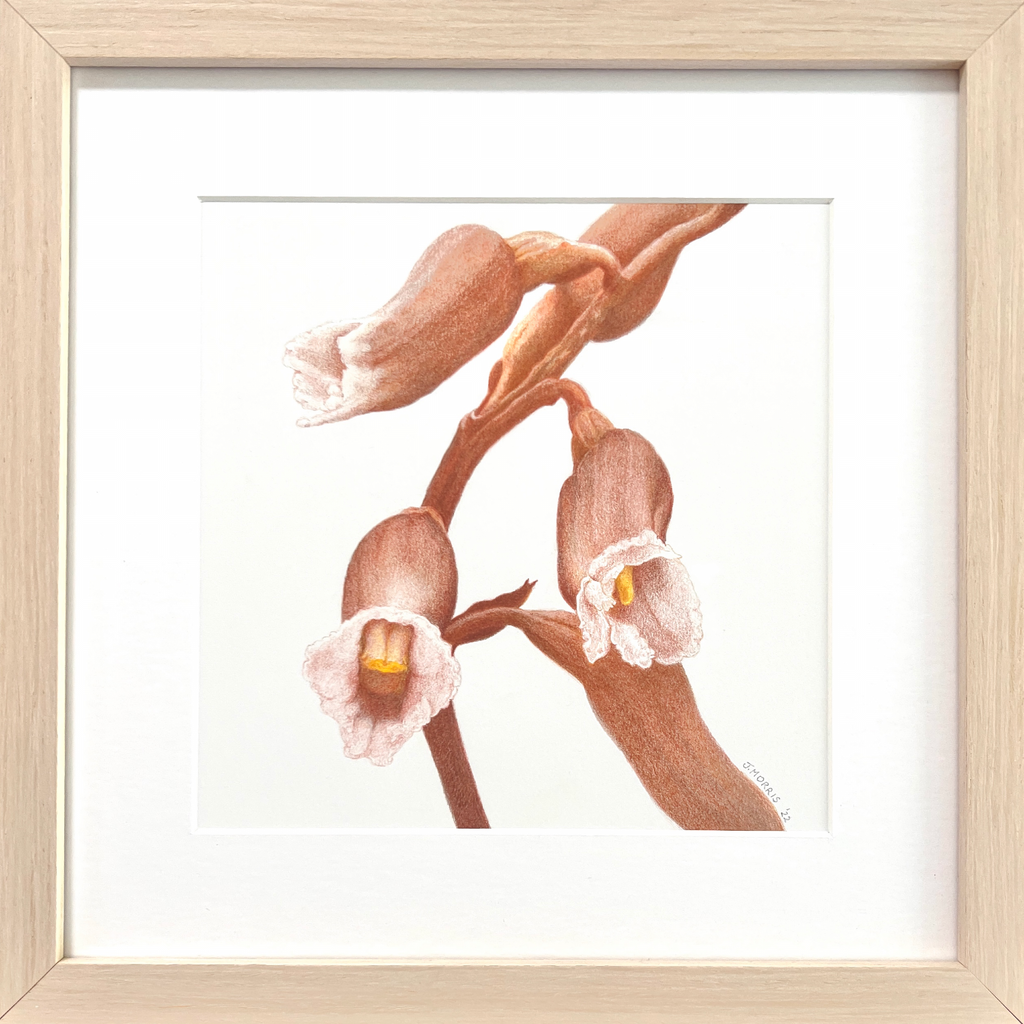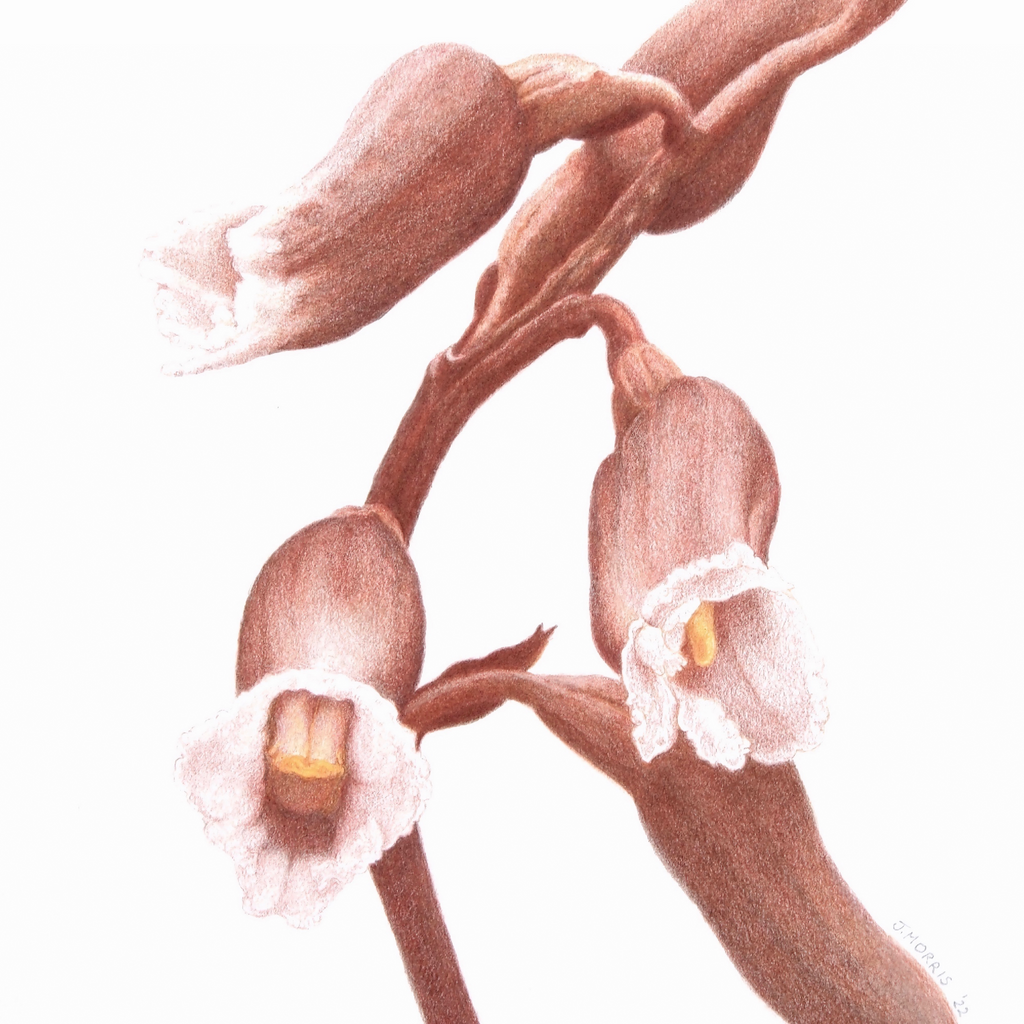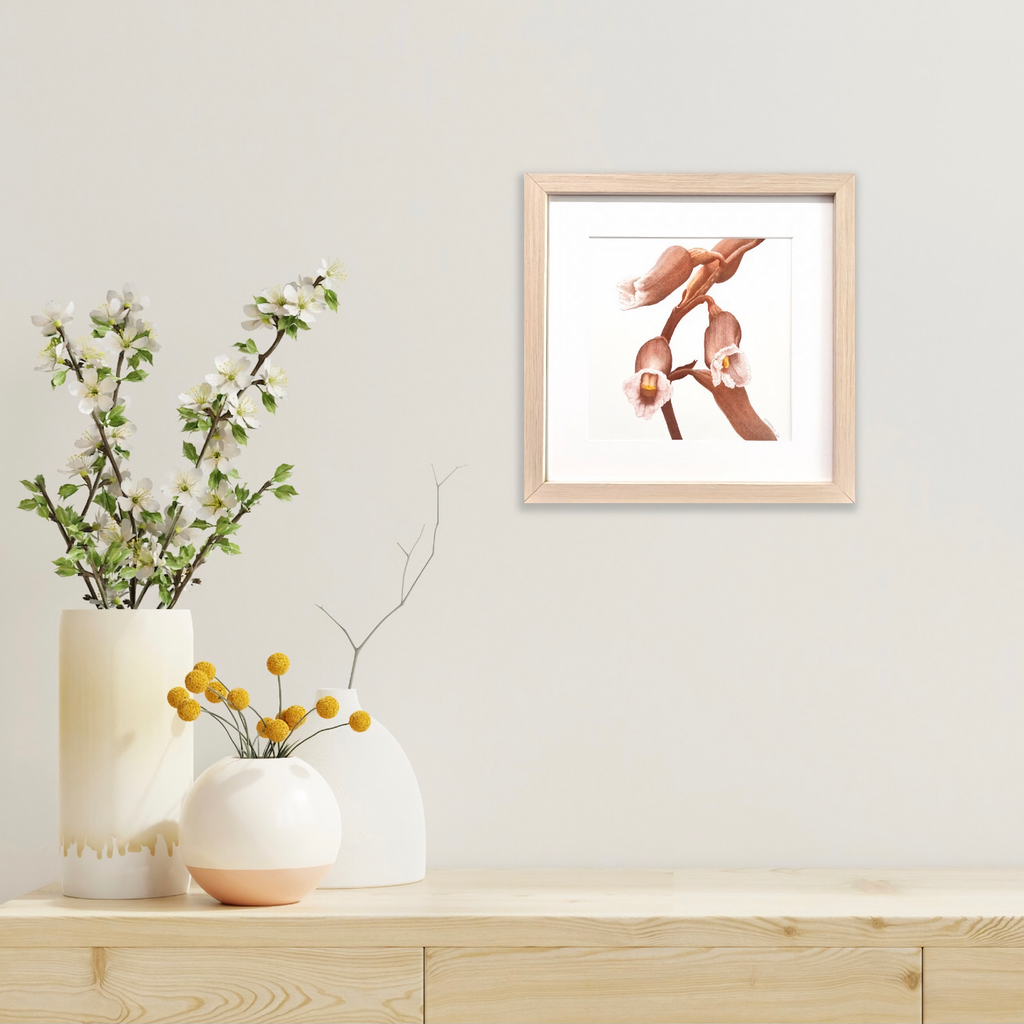 The delicate Cinnamon Bells, or Potato, Orchid (Gastrodia sesamoides) is found along the eastern states of Australia and in New Zealand, but is rare in South Australia. This plant was seen in flower on the Fleurieu Peninsula in late Spring. It is unusual in lacking leaves and chlorophyll, and gains nutrition from a fungus living in the forest floor. I have drawn several flowers at five times life size with artist quality coloured pencil on 100% cotton rag. The drawing has been framed with natural timber behind glass that is anti-reflective and UV-protective. An ideal work for lovers of native flora!
Shop SALA currently offers free shipping Australia wide. There is no minimum order criteria for free shipping. If an artwork is listed as 'Pickup Only' the artist will be in contact to arrange pickup after purchase. As Shop SALA is still in development and we look forward introducing international shipping in the future.
International shipping for this artwork can be arranged before purchase by enquiring with the artist.
Enquire Now
Close
Please fill out the form below to start the international shipping process. Our team will contact you to ensure that the artwork reaches you conveniently and safely.